Ann Morgan Guilbert Who Played Grandma Yetta Dies Aged 87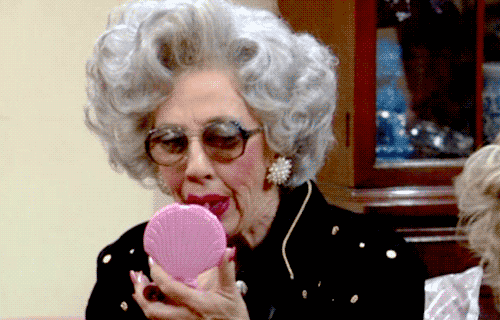 The actress who played the much loved character of Grandma Yetta on The Nanny has died at age 87.
Her daughter, Nora Eckstein confirmed her mother died of cancer in Los angeles on Monday.
As well as her TV work, Anne had extensive theatre credits, including the 2005 Broadway play, A Naked Girl on the Appian Way, and productions of The Matchmaker, Arsenic and Old Lace, Waiting for Godot, To Kill a Mockingbird and Harvey.
But it was her role on the 90's sit com The Nanny that she will perhaps be best remembered for. Playing Fran Drescher's feisty grandmother she truly made the character her own. From her Liberace-style jackets to her brightly coloured lips she was definitely a grandma with attitude.
Who could forget her selective hearing and the endearing way she used to put food into her bum bag to snack on later? Up-staging Fran Drescher on her own show was certainly not an easy thing to do but Anne did it flawlessly every time she was in a scene.
Born in Minneapolis, Anne graduated from Stanford University's drama department, where she met her husband the late producer-actor George Eckstein. They married and had two daughters, actress Hallie Todd (Lizzie McGuire) and Nora Eckstein, a writer, actress and acting teacher.
She divorced George in 1966 and then married actor Guy Raymond, who died in 1997.
RIP Grandma Yetta, thanks for the memories!