Bec Judd Shares A Photo Of Herself With A Caption That Has Angered Mums Again!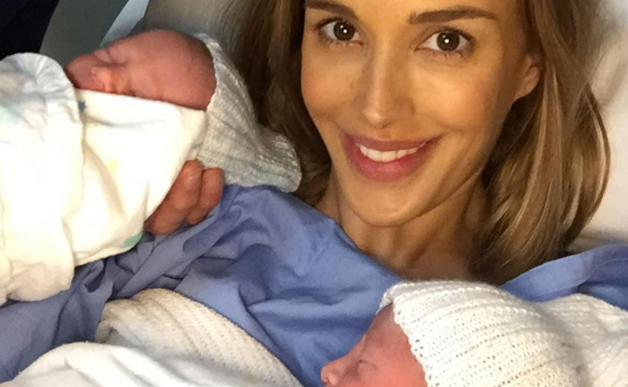 Rebecca Judd is a mum of four. The model gave birth to identical twin boys last week and throughout her whole pregnancy she has looked amazing! Which shouldn't even matter – but apparently it does.
The 33 year old posted a photo on Instagram the other day holding one of her twins and making a flippant remark about wearing several pairs of Spanx. (If you need to ask what Spanx are then you're on the wrong site). Here's the 'offensive' photo and caption:
'Feeling semi human today, not wearing activewear or maternity clothes! Hello spring wardrobe (and 50 pairs of Spanx). #thisistom.'
Upon posting the photo, the haters came out of the woodwork to criticise her choice of words: 'It's disheartening to see … Take the spanx off and relax, helps other women feel less pressure about being out of maternity wear,' one follower suggested.
While another said: "Why does she need Spanx? Give me a break!" And another felt it was okay to comment saying it sent the 'wrong message' to new mums.
Here's my take on all of this BS that sees women attacking other women, especially new mums. Motherhood is a journey that is so personal and different for every woman. There is no textbook case for how mums should feel, look or behave.
Throughout her pregnancy Bec Judd has looked spectacular. I don't care if she used filters or had fake eye lashes or wore layers of make up! The woman looked amazing- and she was carrying twins. Which is phenomenal in itself because I too had twins and I remember being couch bound for the last month because my ankles swelled up like balloons and I couldn't walk for more than 2 metres without collapsing.
Bec on the other hand wore active wear and worked out and looked sensational during her last trimester. I did not. And I do not care! Is it her responsibility to send me some kind of message to make me feel better? Should she have spent her time on the couch eating maccas just so I can feel good about myself hoeing into chocolate sundaes? Hell no!!
And now that she's had her twins she makes a joke about wearing 50 pairs of Spanx and some mothers are mad! Are you serious? I wish I thought to wear Spanx after having my boys. Because let me tell you something – your uterus stretches- a lot – a hell of a lot! I would've put a full suit of Spanx on if anyone had thought to buy me a pair and bring it to the hospital!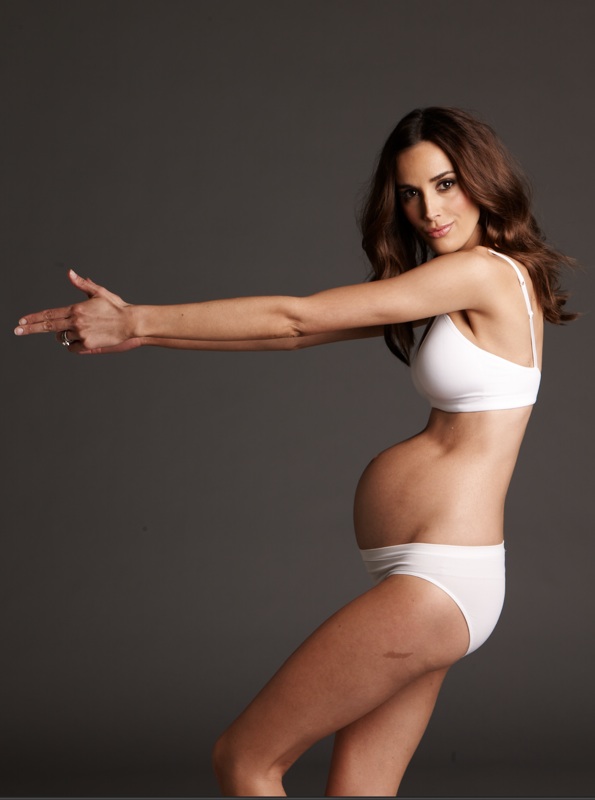 Just because Bec Judd is skinny doesn't mean she doesn't have body hang ups. Maybe she's looking down at her once tight stomach and seeing the familiar soft tummy that is part and parcel with being a new mum. And if she wants to wear Spanx to feel and look better then so she should. It doesn't make her less of a mum and it doesn't mean she isn't focusing on what matters. Why can't these two exist together? Can't you look hot AND be a good mum?
I say leave mums like Bec Judd alone. They looked great before babies and they will look great after babies- it's just how it is. In fact how about we leave ALL mums alone and let them do whatever the heck they want- without judging from behind our phones and computers.
At the end of the day, all mums want to do is look after their kids. Whether they choose to post selfies of their post baby bodies in bikinis or proudly show off their c-section scars it doesn't matter! We are all mums that are on a personal journey into motherhood and it's about time we give each other a pat on the back instead of posting snarky comments. Period.