Bec Judd Is Sharing A Ton Of Twin Pics Since Having Her Boys!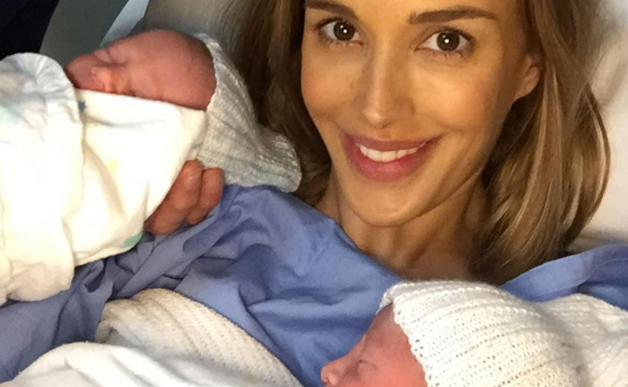 Rebecca and Chris Judd welcomed their twin boys to the world last week and the doting parents have wasted no time in sharing lots of photos!
The twins- Tom and Darcy– were born by emergency caesarean six weeks early and are the 3rd and 4th children for the genetically blessed couple.
Bec Judd is simply glowing in the photos below as she shares some of the first photos of her boys with all her fans on Instagram. The model even joked saying she wasn't sure which baby she was holding! As a mum of twins myself I can totally relate to the feeling – even now I occasionally look at their baby photos and have to look really close to identify who is who!
Look at these faces!!
The proud daddy holds his twin boys!
Rebecca Judd does not need a Snapchat filter for God's sake! But hey, it's quicker than putting on make up…
Big sister Billie visits her new brother Darcy.
Bec is beaming with happiness as she cradles her new born boys. She's either still giddy from the pregnancy hormones or has no idea what she's in for with her twins!
What a blessing though! Congratulations to the whole beautiful Judd family! We look forward to more baby spam to come!
Photos: Instagram