Bella Hadid Attempts To Wear Leggings As Pants!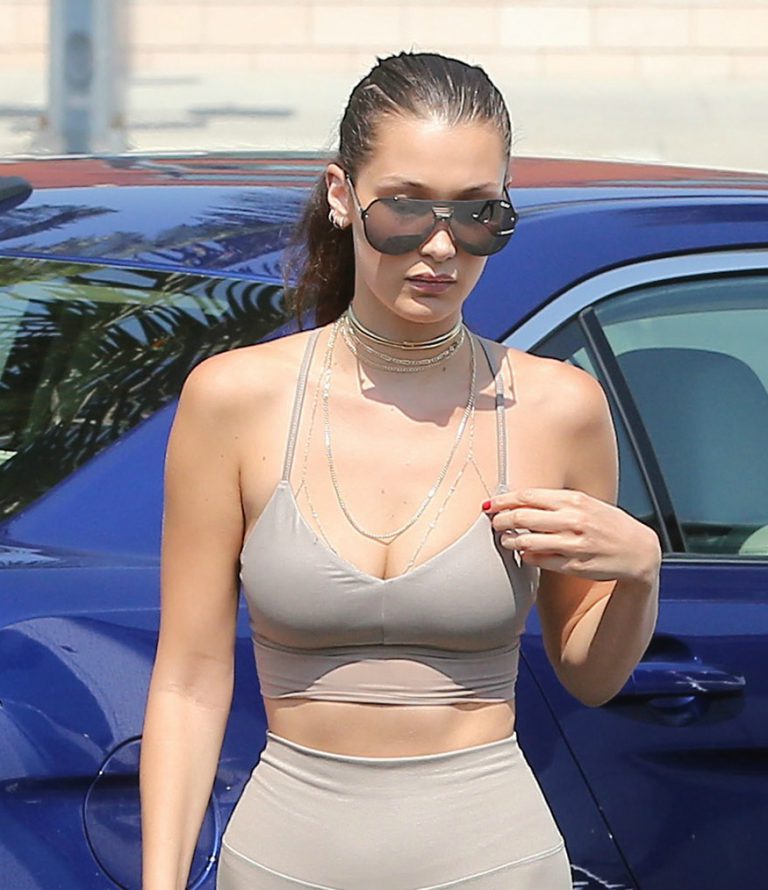 It's the question that's as old as time: Can you wear leggings as pants? We don't really have a definitive answer for you but model Bella Hadid seems to think HELL YES-YOU CAN!
The younger sister of model Gigi Hadid stepped out in LA recently proving that sometimes you can appear naked even though you are fully dressed!
Bella,19 was snapped while out running some errands in Beverly Hills on Friday wearing a nude crop top and matching nude leggings. And by leggings I mean the sprayed on, camel-toe inducing ones!
The look was topped off with a series of silver chokers, long necklaces and bodychains, aviator sunnies, a teeny handbag and sneakers.
While Bella has a very enviable figure on all accounts it does bring up the debate of whether leggings count as pants. To me leggings are not pants if:
I can tell you're wearing underwear.
I can tell you're not wearing underwear.
A camel is looking for it's toe.
The skin on your body is looser than your pants.
I can see what you had for lunch.
What do you think of Bella's outfit? Are these considered pants and are you a leggings-as-pants wearer yourself?
Photo: Google images.