Beyonce's Daughter Blu Ivy Styles Her Own Fashion Shoots And She's Only Four!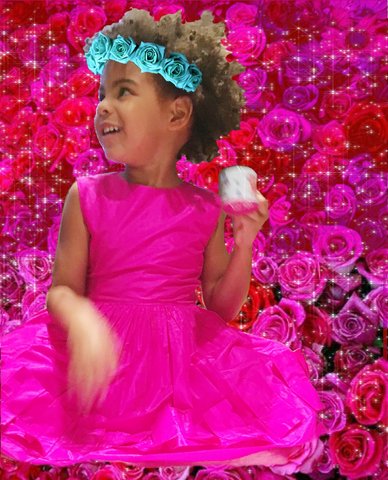 Blue Ivy Carter proves that she is the most stylish four year old this side of Gucci!
The daughter of Beyonce and Jay Z definitely knows how to pull an outfit together as these photos clearly show. Proud aunty Solange Knowles (Bey's sister) shared a series of snaps on her Instagram account which show the fierce four year old dressed in her self-styled outfits.
"Gucci campaigns can't even touch her w a pinky toe," Solange captioned them.
"PS — she does her OWN photo edits/selections. as she should."
The outfit is all Gucci, thank you very much and features a skirt in fuchsia tulle and a matching pink blouse with ruffles around the neckline and cuffs. Blue Ivy kept the $1,000 bright pink Gucci outfit casual with a pair of classic black Ray-Ban Wayfarer Juniors.
Four year old Ivy is no stranger to the camera having already appeared in a cameo role for her mum's Formation video clip. Beyonce has also had her daughter right by her side as she travels the world for her current Formation Tour.
The whole family was spotted in Hawaii on holiday just last month, which hopefully means Beyonce and Jay-Z's marriage is well and truly back on track after persistent rumours of his cheating.
Images via Instagram.