Big Bang's Melissa Rauch Opens up About Her Devastating Miscarriage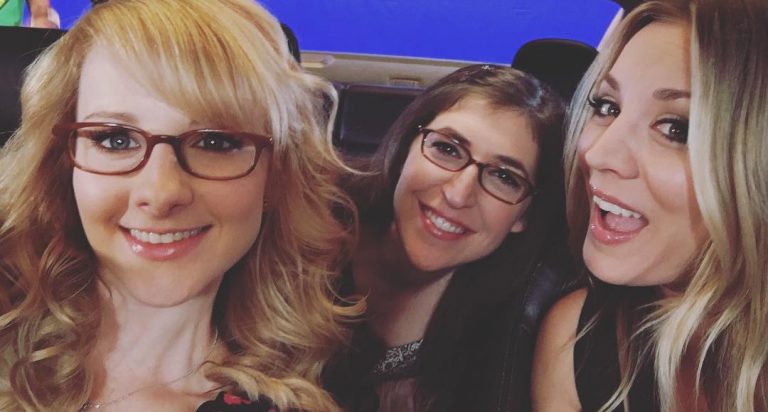 Big Bang's Melissa Rauch Opens up About Her Devastating Miscarriage
The Big Bang Theory's Melissa Rauch and husband Winston are expecting their first child later this year. She took to Instagram to announce her second pregnancy after a miscarriage that left her devastated.
The 37-year-old actress revealed in an essay piece at Glamour that having a miscarriage was "one of the most profound sorrows I have ever felt in my life."
"It kickstarted a primal depression that lingered in me. I kept waiting for the sadness to lift…but it didn't. Sure, I had happy moments and life went on, but the heartbreak was always lurking," she revealed.
"What I realised, though, is that because this kind of loss is not openly talked about nearly as much as it should be, there really is no template for how to process these emotions."
Melissa went on to offer some comfort to other women dealing with losses of their own.
"We all process grief differently. If you are dealing with prenatal loss, I hope you find something, anything, to bring you comfort — whether it's planting a tree, having a small ceremony, or giving a big double middle finger to the universe.
"The unknown is a scary place, but it's also where hope and possibility live. I'm trying as much as I can to embrace the reality of that uncertainty."
She reflected on how her miscarriage has shaped her as a person and is hopeful that it will make her a better mum when the time comes.
"All I really know for sure is that this experience has changed me forever," Melissa writes.
"I know it's made me grateful for every moment of my current pregnancy, and I hope it will make me a better mother in some capacity when I can finally hold the child that has been in my heart in my arms."
Melissa firmly believes that being more open about prenatal loss will change the way people ask women about their plans to have a baby.
"My hope is that if we as a society become more aware of how common fertility struggles are, perhaps we won't be so cavalier in questioning females about what's on their baby agenda."
She ends her heartfelt missive by offering words of inspiration to other women in her position.
"So, to all the women out there who are dealing with fertility issues, have gone through a miscarriage or are going through the pain of it currently, allow me to leave you with this message: You are not alone. And, it is perfectly OK to not be OK right now."
You can read her full essay here.
Source: Instagram/Melissa Rauch