Bindi Irwin Shares Her 18th Birthday Party Plans Which Include Trying Coca-Cola For The First Time!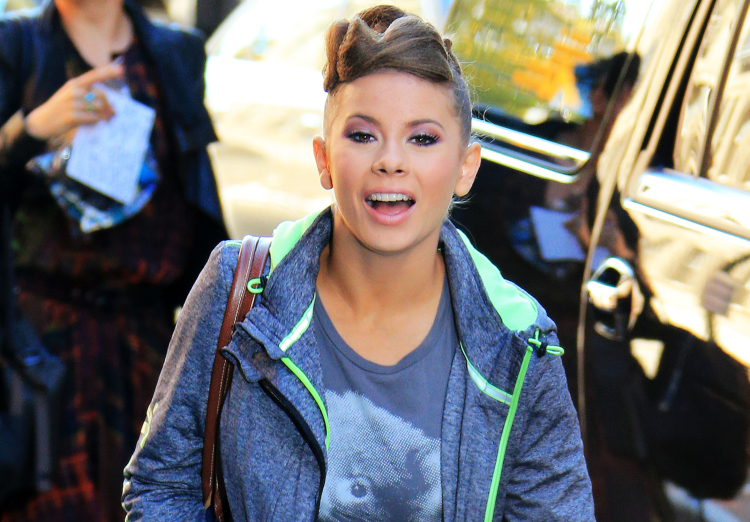 Bindi Irwin turns 18 tomorrow and she is has 'big' plans for the special day!
The Dancing With The Stars champ has revealed that she has never tried coca-cola so she may give it a try on her milestone birthday.
"I've never had a Coca-Cola before," Bindi said. "My mum always tried to limit us on soft drinks and things like that, but I think that now I'm allowed to have a Coca-Cola. I think?"
But the fun won't stop with the fizzy drinks!
"I will be celebrating with my lovely little family and I'll probably play some board games, and you know, have a nice cup of tea," Bindi shared. "I might go crazy and wild and have three cups of tea that night. I'm feeling rebellious!"
Bindi has always felt and acted far more mature than her years. So turning 18 may not be that big of a change for the youngster. "My mum always says that I'm an 86-year-old stuck in a 17-year-old body," Bindi joked. "So I guess I'm already kind of in my adult years in that regard."
While her upcoming birthday is something to look forward to, Bindi say it's a bittersweet time as she really misses her dad Steve Irwin on days like these.
"I can feel that he's not here anymore on most of the days that are really big for our family," Bindi shared. "On days like birthdays, Christmases, it's really a tough time because he's not here.
It's sad because you want him to be right next to you and experiencing all these milestones, but I truly believe that, in some way, he is still with us. He was our superhero, he was our pillar of strength, so it's hard knowing that he's not right there," she said. "But hopefully he's looking down on us from somewhere and is really excited for these moments too."
Bindi's boyfriend Chandler Powell will be flying in to join Bindi for the special day and she says he's the perfect gift giver!
"He's coming to Australia for my birthday. As we speak he's on a plane on the way to Brisbane," Bindi said. "He was in England for a big wakeboard competition so he decided that he'd get me a number of gifts from England."
"He's getting me some English Breakfast Tea. That's my favourite kind so he wanted to give English breakfast tea from England. I asked him if it was called English breakfast tea, or just breakfast tea," Bindi joked.
Bindi and Chandler have had a long distance relationship for a few years now, with him based in LA and her jetting back and forth from Australia to the US. The couple seem totally suited to each other with Chandler sharing Bindi's love of all things to do with wildlife and conservation.
"I'm really blessed and grateful to have him in my life," she said.
Photos via Google images.