Blac Chyna Shows Off Flat Tummy Nine Days After Having Baby Dream!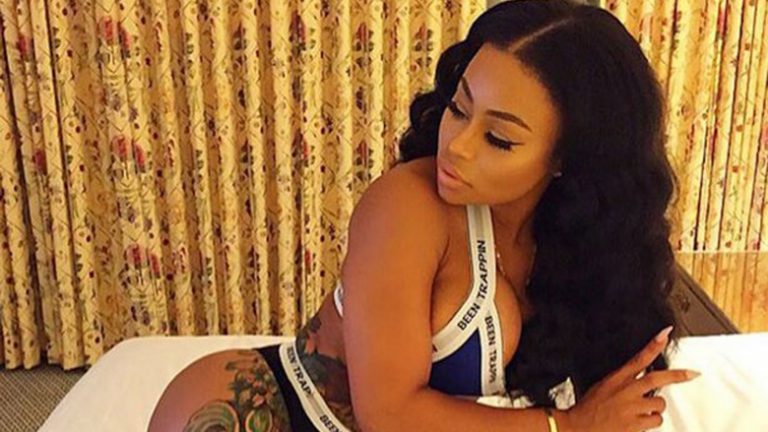 Blac Chyna only gave birth to daughter Dream last week but she's already taken to Instagram to show off her flat post-partum tummy.
The reality TV star stunned her followers by posting two videos to social media showing off slimmed down figure.
The 28-year-old is dressed in a cropped tank top and leggings in the videos where she is seen showing off her figure The caption reads: "9 days Postpartum" and "9 days Postpartum with 2nd child".
The videos have led many to speculate whether she underwent a tummy tuck while having her caesarean last week. A procedure that is commonly done when a woman wants to get rid of her post-baby belly.
However Blac took to Snapchat to refute those claims and talk to fans about her weight loss journey.
"So I posted a picture of my belly yesterday and the only reason it got that flat, you guys, is from breastfeeding and breast pumping and from my body already being small before my pregnancy," she said. "So if you are pregnant right now, I would highly recommend breastfeeding and breast pumping, 'cause it will get your weight back down fast."
She captioned the series of videos, "No surgery guys," and continued to talk about the wonders of breast feeding.
"Don't get me confused or whatever. I'm not saying that I lost all my baby weight, which I have not," she continued. "I still have, like, 40 pounds to go. I did have a C-section so I cannot really lift anything or work out or do anything like that. I have to wait until my six weeks is up."
Photos: Instagram