Bobby Brown And Wife Alicia Etheredge Welcome Baby Number Three!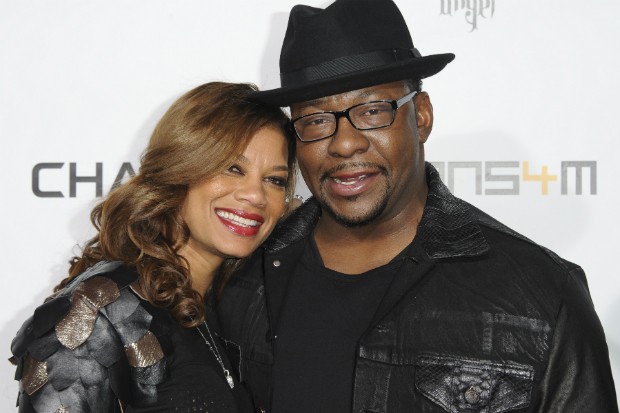 Bobby Brown and his wife, Alicia Etheredge, welcomed baby number three on Thursday.
The 47 year old singer shared the good news with the press while leaving a restaurant in Beverly Hills, where he was dining with his wife's brother and some friends.
"Everything's good! I just had a baby girl," Brown said. "I'm grateful." (At the time of writing this story, no name had been revealed yet).
Brown later shared the good news on Instagram with a photo of himself and the caption: "Just had a baby girl 10 pounds."
Brown and Etheredge have been married since 2012 and also have one year old daughter Bodhi and 7 year old son Cassius together.
Brown is now the father to seven children in total, including his Landon, 30, from his relationship with Melika Williams, 26-year-old daughter LaPrincia and 23-year-old son Bobby Jr., from his relationship with girlfriend Kim Ward, and late daughter Bobbi Kristina, from his 14-year-marriage to Whitney Houston.
It's coming up to the one year anniversary of his daughter Bobbi Kristina's death. She was just 22 when she was found unresponsive in her home in January 2015. Tragically her mum, Whitney Houston was also found dead in similar circumstances in February of 2012. The coroners report at the time showed that she had drowned in the bathtub, with heart disease and cocaine use listed as contributing factors.
Photos via Instagram.