Bode and Morgan Miller Expecting Twins 1 Year After Daughter Tragically Drowned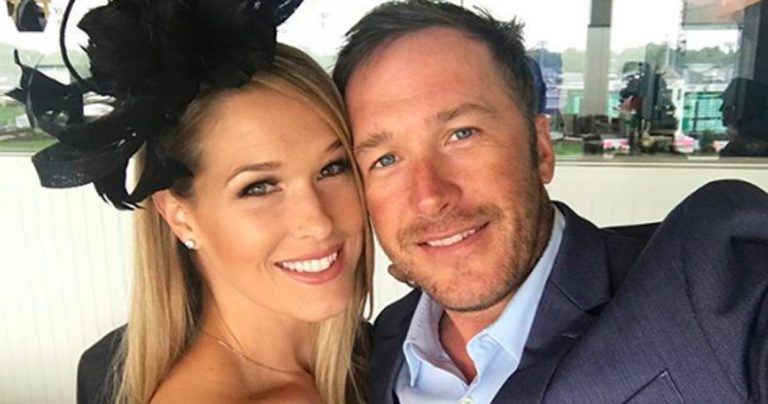 Bode and Morgan Miller Expecting Twins 1 Year After Daughter Tragically Drowned
It's been one year since Bode Miller and Morgan Beck Miller tragically lost their 19-month-old daughter Emeline "Emmy" Miller in a drowning accident at a neighbour's pool. Now the couple reveal they're expecting identical twin boys.
"Bode from the beginning of our relationship has always said I want identical twin boys born on my birthday and this time, when we found out I was pregnant, I said, 'Do you think it's twin boys this time?' And he said, 'No,' so I went to the ultrasound by myself and sure enough identical twin boys," Morgan explained in an interview with Today'. The babies are due on Nov. 11, just a month after Bode's birthday on Oct. 12.
Just four months after Emmy's passing the couple welcomed a boy, Easton. Morgan said the baby boy reminds them "so much of Emmy" and is "such a perfect addition" to their family. "It's like he was waiting for us to bring him into this world," the pregnant mum said. She and Bode are also parents to 4-year-old son Nash and the Olympian is dad to 6-year-old son Samuel and 11-year-old daughter Neesyn from previous relationships.
The pregnancy announcement was made on social media with adorable photos of their kids posing with balloons that spell "TWINS."
 The couple have become huge advocates for water safety following Emmy's drowning. They've enrolled son Easton in swimming classes and campaign tirelessly for safety around water to prevent others from suffering as their daughter did.
"Every day is a choice on how we want to continue forward and make sure that our kids are getting the best of us, of life, not to say it's easy. It's a battle every day to get up out of bed, but to see them and see the joy through their eyes and to live vicariously through all of their daily experiences makes each day just a little bit easier," Morgan said. "We carry Emmy with us every day. That part doesn't ever get easier, but we just imagine what it would be like to have her there and we share our tears and we share our memories and we revisit stories, but keeping her a part of our family has really made this journey a little bit easier for our family."
Images: Instagram