Brad Pitt And Angelina Jolie Reach Temporary Custody Deal For Their Children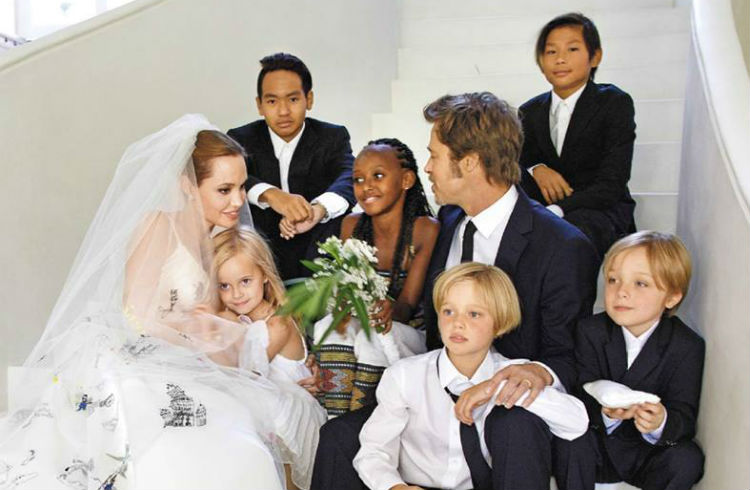 A temporary custody deal has been reached in the Jolie-Pitt divorce which gives Angelina full custody of their six children and subjects Brad Pitt to regular random drug and alcohol testing.
The decision was made by the Los Angeles Department of Children and Family Services and the couple must accept it or dispute it in court.
The temporary custody deal will only last three weeks and still allows Brad to see their children under supervision by a therapist. The therapist will then decide whether Brad is allowed further unsupervised visits or if they will continue to be monitored.
Brad will also have to undergo random drug and alcohol testing even though sources say his initial drug test  came back negative for both drugs and alcohol. Further to the drug testing, the entire family will need to attend counselling together as well as Brad and Angelina attending individual counselling.
Once the three weeks are over the Department of Children and Family Services can hand the matter over to the courts or impose new rules. This is all dependant on how the next three weeks pan out.
Photos: Google images