Britney Spears And Justin Timberlake Are Set To Hit It One More Time!!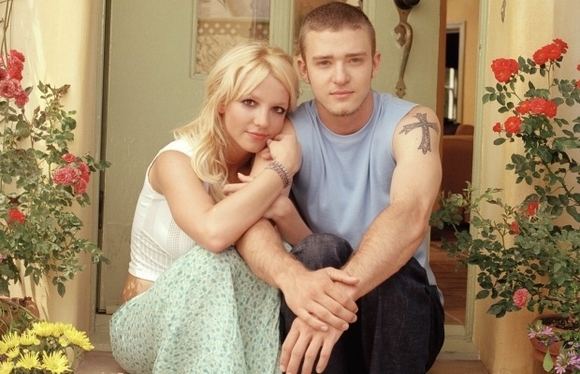 Seeing Britney Spears and Justin Timberlake reunite once again would be up there in my top 3 "celeb couples I wish were back together."
(Number one is Brad Pitt and Jennifer Aniston which soooo could happen now, followed by Reese Witherspoon and Ryan Phillippe which has Buckley's chance of ever becoming reality!)
Back to my favourite mouseketeers though- word on the street is the two could possibly be collaborating in the very near future on a coupe of tracks.
In late 2016, Spears revealed her short list of dream duet partners during a radio interview: "Aerosmith frontman Steven Tyler seems really good and bright. He's a genius, I think. He's very rock 'n' roll, and he sings from his soul. Gwen Stefani, I think she's great. Justin Timberlake is very good."
Yes!! Justin Timberlake!! The one she cheated on which saw him go on to write his mega hit Cry me a River which is clearly all about the heartbreak of Brit being with another man!
And then when Justin was asked, he said he was totally down to collaborate with Spears too. "Sure! Absolutely, absolutely…I have a 17-month-old, so I don't get the headline news," he said.
Justin isn't the only member of 'NSync who wants this to happen. Lance Bass told E! News, "I would love to see that happen, of course. I think everyone in the world wants to see them together again in any capacity. It's like everyone's childhood dream. I think it would be an incredible collaboration. I would want it to be a dance number, though…kinda like that Michael–Janet Jackson type thing, would be incredible."
Please dear music gods make this happen!! Could you imagine how spectacular next year's VMA awards would be with these two as the headline act? Especially if they rock the double denim again!
Photos: Google images