Brooklyn Beckham Shares Video Of His 'Cool Mum' Dancing Through The Streets Of NY!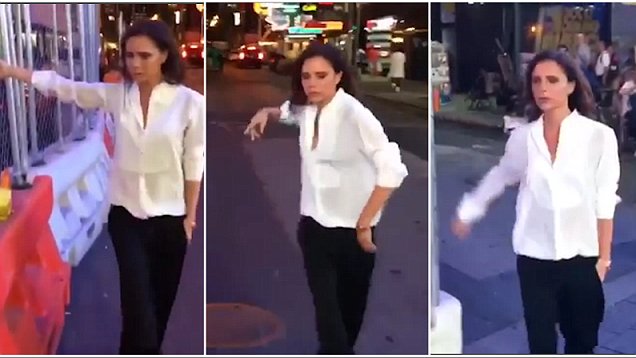 Brooklyn Beckham is super proud of his fashion designer mum Victoria Beckham and proved just how much by posting a short video of the former Spice Girl dancing through the streets of New York.
The eldest Beckham child posted the adorable footage onto his Instagram account to show the world just how "cool' his mum is!
Brooklyn captioned the video below with: 'My mum is bringing fashion to the streets. Times Square NYC'.
He tagged both his parents- David and Victoria- and added the melt-your-heart hashtag #coolmum.
In the video, Victoria wears a loose white shirt and black trousers as she dances through the streets of NY in Times Square. She starts to fist-pump the air as people turn to stare at her. A crowd starts to form around the star and some passers-by join in as they dance in the streets. At one point Victoria is seen dancing near a life sized Elmo!
The video ends as she stands in front of a USA Brooklyn Diner- a clear tribute to her son's name. Victoria famously said Brooklyn was conceived in the NY borough of the same name when the family was based there  18 years ago.
https://youtu.be/QvFzQpkcu9M