Do Busy Philipps' Kids Have The Strangest Names In Hollywood?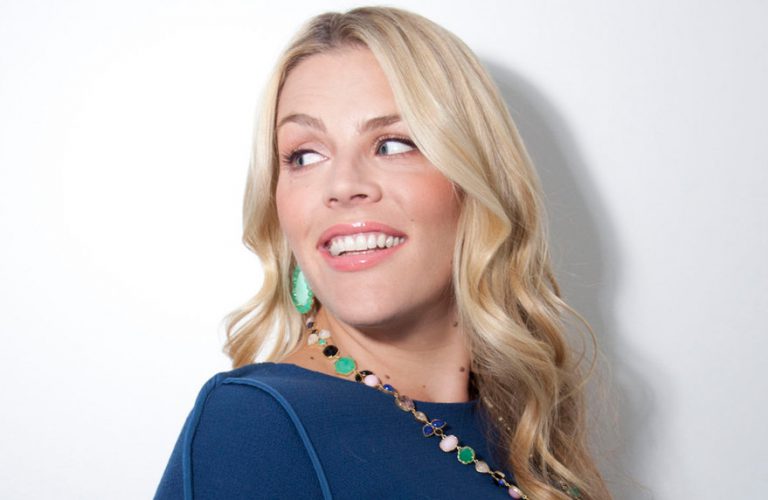 Actress Busy Philipps says naming her two daughters was a task she did not take lightly. The Cougar Town star believes the names of her daughters are 'genius' and reveals what inspired her decision.
"I didn't actually choose either of their names. My husband named them," Busy Philipps, 37, revealed. "I found there to be too much pressure in naming my own children, and with a name like Busy, what was I going to do?"
In fact many may not know that Busy has a rather ordinary name – but was always called Busy growing up. Her unusual nickname actually had a great influence on naming her own daughters.
"I did know that when we named them, I wanted to make sure that if we had a nickname that we wanted to call them, that we just name them that nickname. Because that's what I dealt with my whole life, Busy is a nickname for Elizabeth. It was the bane of my existence growing up that I would always have to explain to people, 'yes I know it says my name is Elizabeth, but I go by Busy.' And people would go well that's weird. It was a constant conversation that I had to have," Busy said.
"My only requirement on the names was if we were picking something that was a nickname, which basically both of my daughter's names are nicknames, we were just going to name them that thing we were going to call them."
Sounds fair enough. Why call your child one thing on their birth certificate yet call them something completely different every day?
When it came to actually choosing her daughter's names it was pretty easy: "Birdie, we really nailed it with Birdie the name," Busy says. "And then when we were having our second kid, that's a hard name to follow. Because you can't just name your second kid Linda. You have to give her her own unique take on a name. We had a lot of names on our list. My husband and Birdie were really pushing for Cricket the whole time. They loved it." 
Birdie, 7, and Cricket, 3, are five years apart with Cricket just recently celebrating her birthday on July 3. And for Birdie's birthday, who will turn eight on August 13, Busy and her husband, Marc Silverstein, have decided to get her a cat! How very fitting!
Photos via Google images.