Camila Alves Has Found A 'Yummy' Way To Stay Thin!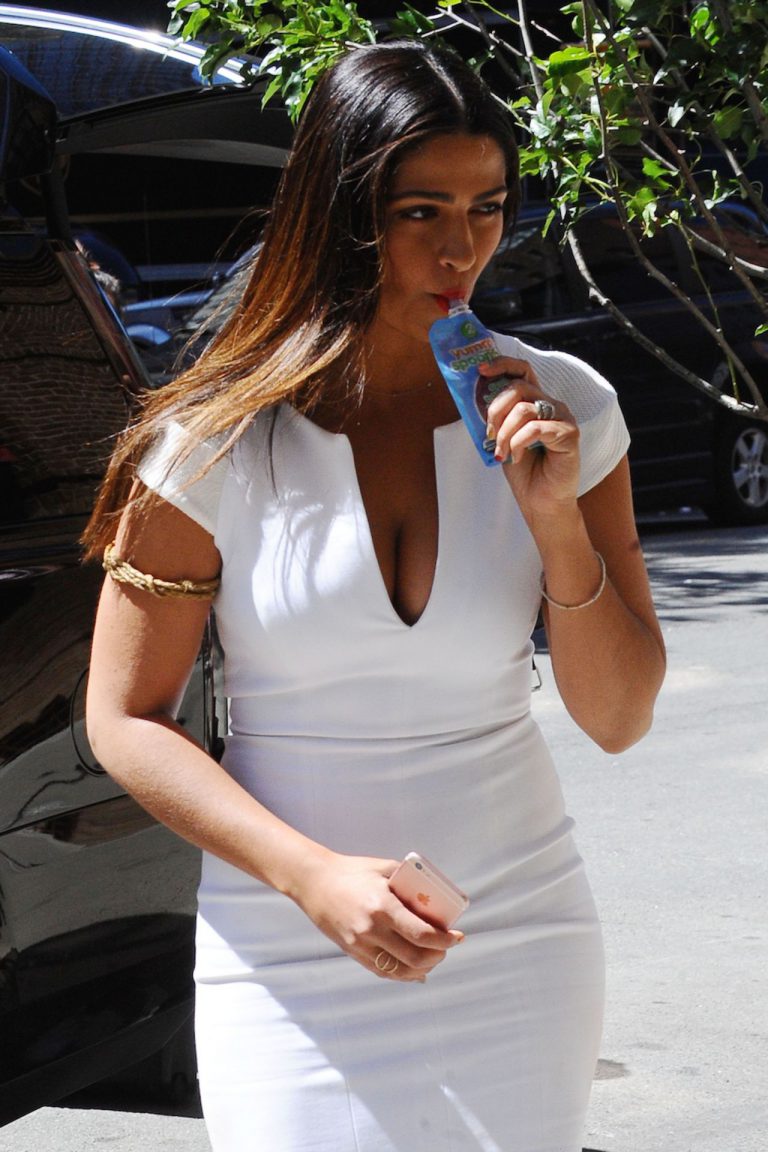 Camila Alves has found a novel way to keep her weight in check- baby food! The Brazilian model and wife of Matthew McConaughey is also the co-founder of Yummy Spoonfuls. The organic baby-food brand contains pureed fruit and veggies and has been the 34 year olds secret weapon to help keep her tummy flat while she attended New York Fashion Week shows.
"I had one on the way here," she said at the Rebecca Minkoff fashion show (below) on Saturday. "It's hot out, so they're the perfect on-the-go snack to stay cool."
Camila married actor Matthew McConaughey in 2012 and they have three children together: son Levi (born July 7, 2008), daughter Vida (born January 3, 2010) and son Livingston (born December 28, 2012).
  Photos: Google images and Instagram