Candace Cameron Bure And Her 18 Year Old Daughter Look Just Like Sisters!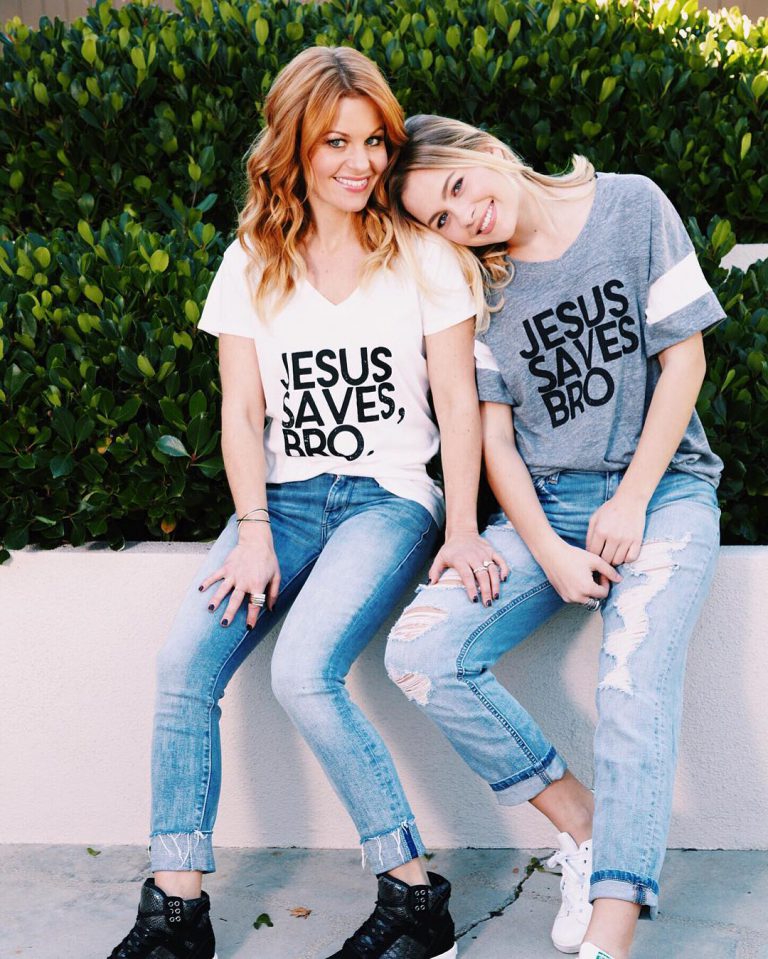 Candace Cameron Bure is better known for playing the lovable D.J Tanner on the family sit-com Full House but what you may not know is that she's also a mum of three – including 18 year old daughter Natasha Bure.
Natasha celebrated becoming an adult recently and the YouTube star and singer received lots of love from her famous mum online.
"My little pumpkin turned 18 today!! Happy birthday @natashabure" The View co-host shared on Instagram with a throwback photo. "I wish you could stay this little forever, but you'll always be my baby girl."
"It's hard to believe this one is mine. Happy 18th birthday @natashabure!! Mama loves you."
It's been a busy year for Natasha who recently made an appearance on The View to sing for her mum on her 40th Birthday. She also did a photo shoot with Nation- Alist magazine and is now focusing on her music career since graduating high school.
Just this past weekend, Natasha and her brothers Lev,16 and Maksim,14 celebrated the final days of summer with a casual dinner in Southern California. 
"How did my kids get so big?! Last weekend of summer before school starts for the boys and life at 18 starts for @natashabure," Candace wrote on Instagram. "#blessedmama #thisis40 #iLoveMyFamily #SushiSaturday #FroYoNight."
More like sisters than mother and daughter!
Just beautiful! 
Photos: Instagram