Carrie Bickmore's Pregnancy Photo Shoot Is Unique To Say The Least!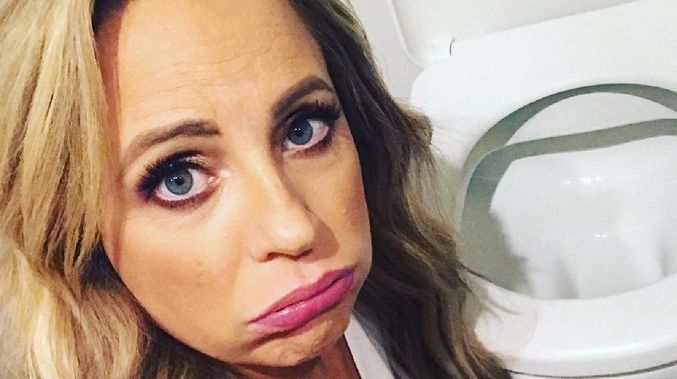 Carrie Bickmore's Pregnancy Photo Shoot Is Unique To Say The Least!
Pregnancy photo shoots are usually all about celebrating the couple and creating lasting memories with the baby bump before the birth. Occasionally there are some strange ones like this gory zombie shoot we shared a little while back and then there's Carrie Bickmore's!
TV host Carrie Bickmore is preparing to give birth to her third child and has gone ahead and done what most expectant mothers do- take part in a pregnancy photo shoot. Except this one is unlike anything we've seen before. And it's hilarious!
The images were shared on her radio show Carrie & Tommy's Instagram page on Monday and show the radio host posing for a number of rather strange photos. Including one alongside children Oliver and Evie and partner Chris Walker.
Standing behind Walker however is her co-host Tommy Little who is cheekily grabbing his buttocks!
The hilarious photo shoot was done to to raise money for Unicef Australia's Save A Newborn Appeal.
Bickmore says she agreed to the rather unorthodox shoot, styled and posed by Little, all in the name of raising funds for a good cause.
Other shots included The Project host "giving birth" to the comedian and Bickmore's stomach being painted by Little.
The mum to be says the 'embarrassing photos' drew lots of comments from friends and family.
"All I had all weekend everywhere I went was, 'oh my god you poor thing, I saw those photos that Tommy made you do,' that's all people said to me," Bickmore said.
The host is expecting her second child with Walker after the pair had daughter Evie in 2015. Bickmore also has 11 year old son, Oliver with her husband Greg Lange, who died from brain cancer in 2010.
Images: Instagram