Carrie Fisher's Ashes Placed In A Giant Prozac Pill Urn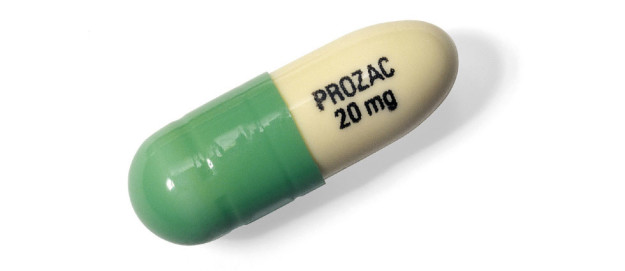 The ashes of actress Carrie Fisher have been laid to rest in a porcelain urn shaped like an oversized PROZAC anti-depressant pill.
The Star Wars Actress died last month at the age of 60 after suffering a heart attack while on a transatlantic flight. Her mum, iconic star, Debbie Reynolds, passed away the following day from a suspected stroke. She was 84 years old and was said to be absolutely heartbroken by the death of her only daughter.
Fisher's brother Todd (seen above holding the urn) explained the significance of the Prozac pill shaped urn to ABC saying, "Carrie's favourite possession was a giant Prozac pill that she bought many years ago. She loved it, and it was in her house, and Billie and I felt it was where she'd want to be."
The actress was seen as a role model for many who suffer with mental illness and depression. Fisher was very vocal about her ongoing battle with substance abuse as well as her diagnosis with bipolar disorder in her late 20's.
Last year she was honoured by Harvard University with a cultural humanism award for her part in spreading awareness and understanding for mental health.
The mother and daughter acting royalty, were buried on the weekend in a private joint funeral at Forest Lawn in Hollywood Hills.
A future public memorial is being planned by the family to give her legions of fans and friends an opportunity to remember mourn and celebrate Fisher for the iconic actress she was.
Photos: Splash News and Google images