The Cast Of Who's The Boss Have Reunited And They're As Close As Ever!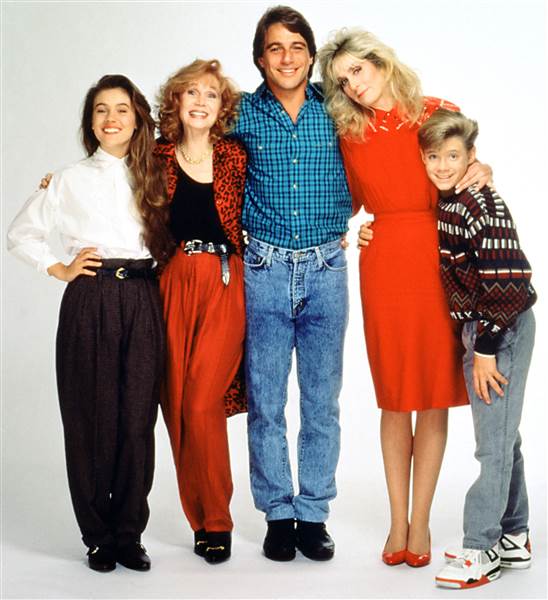 Who's The Boss was a TV show that when it aired in the 80's, was way ahead of its time. It challenged gender stereotypes and made us see what a truly modern family could look like.
The sitcom focused around a retired baseball player and widower (Tony Danza) who leaves Brooklyn with his young daughter (Alyssa Milano) and becomes the live-in housekeeper for a high-powered executive and divorced single mom, Angela (Judith Light), who lives with her young son (Danny Pintauro) and fiesty mother (Katherine Helmond) in Connecticut.

Entertainment Weekly recently brought the cast back together and spoke to them on what the sitcom meant to them.
(Excerpt from Entertainment Weekly).
DANZA: They were just kids when they started — you got to take care of them.
LIGHT: Tony really took responsibility. On Wednesday mornings we'd come in, and he'd have read all the newspapers and do current events with the kids. The mensches they are today have a lot to do with that. We were their home away from home. They had their own parents, and their parenting was great. But Tony felt very strongly that when you came to work, this is the way it's going to be done.
MILANO: I say all the time that these guys were as responsible for raising me as my own parents. We were together from the time I was 11 till I was 19 years old! That's your entire formative years!
PINTAURO: I was required to bring in all my report cards. It was like my parents! It was important that I do good in school so that when I brought it in—
DANZA: Do well.
PINTAURO: Do well.
MILANO: [Laughs] And there it is!
PINTAURO: From the moment the show started, it literally felt like family. I had this other family to hang out with and make family memories with. [To Light and Helmond] I used to give you both mom and grandmom gifts to you for Christmas every year. They were family. They still are.
DANZA: One of the things I'm most proud of is these two [Milano and Pintauro]. It's tough! Kids and TV shows — who knows what happens? And we had two of the best.
Photos: Entertainment Weekly and Google images.