The Cast Of Will And Grace Have Reunited And You Have To See The Photos!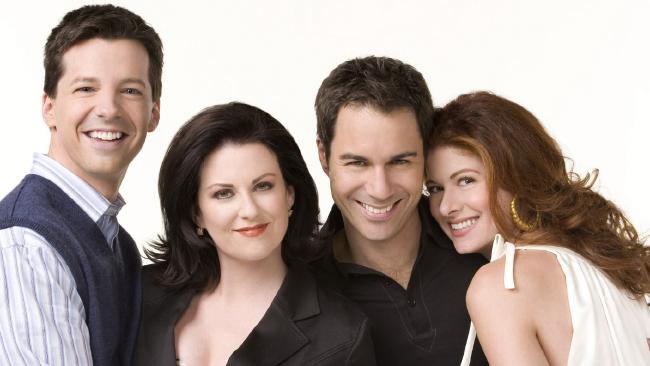 It's been ten years since the hilarious sitcom Will and Grace came to an end and for the first time the whole cast has been reunited!
Debra Messing, Megan Mullally, Sean Hayes and Eric McCormack all caught up at the comedy show of Mullally's husband, Nick Offerman.
They looked to be just as excited as we are about seeing each other again. Messing,48 shared the first group shot below captioning it: "Only smiling because of where Eric's hand is! @EricMcCormack @SeanHayes @MeganMullally"
In another she tells her co-star Eric that he 'smells the same.'
The comedy series (which ran from the 90's to early 2000's) was groundbreaking at the time. It centred around the friendship between Will, a lawyer, and Grace, an interior designer, as well as their friends Jack and Karen. The show was revolutionary in that it featured two gay main characters at a time when few television shows had any LGBT representation.
While Will and Grace may have been the main characters, Mullally who played the politically incorrect character of Karen Walker stole the show many times over. Her one liners are so iconic that they live on in memes everywhere. Her sidekick and ever faithful Jack, played by Hayes was also one of the show's favourite characters.
Fans were quick to react to the photos saying: "The crew! This pic makes me so happy!" "Omg I miss you guys so much — for me nothing beats Will & Grace as my fave comedy show on TV!" wrote another.
 So could all these pictures mean that a larger reunion, possibly a movie or new season, might be coming soon? We can only pray to the TV gods that something bigger and better is brewing! #justjack2016
Photos: Instagram