Celeb Babies Are Totally Rocking The Multiple Middle Name Trend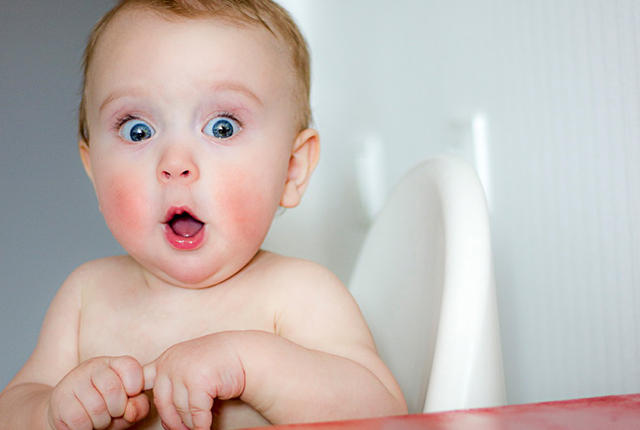 Celeb Babies Are Totally Rocking The Multiple Middle Name Trend
The latest trend to hit the maternity ward is to give your baby multiple middle names. It's not just for the Royal Family anymore! Here are some 'celeb babies' with monumental monikers…
Leonardo Ángel Charles Baldwin
Hilaria and hubby Alec Baldwin welcomed their son to the world on September 12th this year with a beautiful and strong name.
Julia Mimi Bella Nehdar
Lacey Chabert and her hubby David Nehdar recently welcomed daughter Julia Mimi Bella into their lives.
Apollo Bowie Flynn Rossdale
Gwen Stefani and Gavin Rossdale honoured each of their mothers by giving Apollo their maiden names, Bowie and Flynn, as middle names. What a fantastic idea!
Theodore Vigo Sullivan Gillies
Rachael Leigh Cook and husband Daniel Gillies couldn't decide on a name for their son so they went with a total of four – appropriate considering little Theodore was born on the 4th of April!
Zachary Jackson Levon Furnish-John & Elijah Joseph Daniel Furnish-John
Sir Elton John and hubby David Furnish named their sons, aged 5 and 3, Zachary Jackson Levon and Elijah Joseph Daniel. Then they added a hyphenated surname into the mix too.
Sloane Ava Simone Haggerty
Mackelmore and his wife, Tricia Davis, named their daughter Sloane Ava Simone, which is perfect and sweet in every way.
Elula Lottie Miriam Baron Cohen and Montgomery Moses Brian Baron Cohen
Sacha Baron Cohen and his Aussie wife Isla Fisher have given their second and third children multiple middle names, possibly making up for their first child who missed out entirely! Their eldest daughter Olive's full name is Olive Baron Cohen.
Lily Grace Victoria Rothschild
Nicky Hilton Rothschild and hubby James gave their little daughter a beautiful sounding name fit for an heiress.
Edith Vivian Patricia Upton
In March 2015, Cate Blanchett and her husband, Andrew Upton, decided to expand their family by adopting a baby girl, giving her a very big name in the process.
What do you think? Have you given any of your children multiple middle names?
Image credits: Google Images and Instagram