Get the Look: Celebrity Daddy and Me Style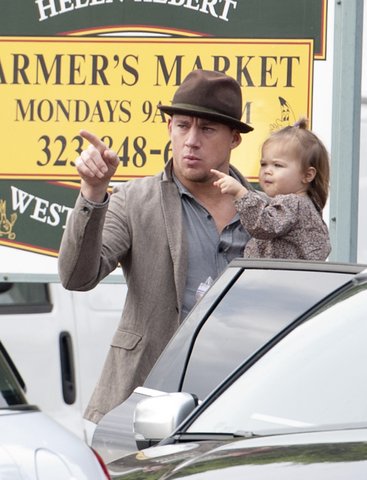 It's pretty cute when we see celebrities out with their children, dressed in similar toned clothing. In celebration of Father's Day, we've put together a collection of our favourite celebrity Daddy and Me Style photos. The apple doesn't fall far from the fashionista tree with these tots sporting some trendy looks on par with their dad.
Kanye West and his little ballerina, North West keep it casual after attending ballet lessons.
2. Bonds Men's Grey Marle Hoodie
3. Target Elexis Mary-Jane Shoes
Fifty Shades of Grey star Jamie Dornan keeps it casual with his daughter Dulcie on his hip.
1. Jay Jays Abstract Print Tee
2. Bonds Newbie Long Sleeve Tee
4. Just Jeans Guess Orion Skinny Jeans
The Pitt clan look smart in their black blazers.
1. David Jones Men's Sloane Black Blazer
3. Country Road Boy's Pocket Shirt
5. Bonds Besties Black Long Sleeve Tee
We love the matching tones in Channing Tatum and daughter, Everly's outfits.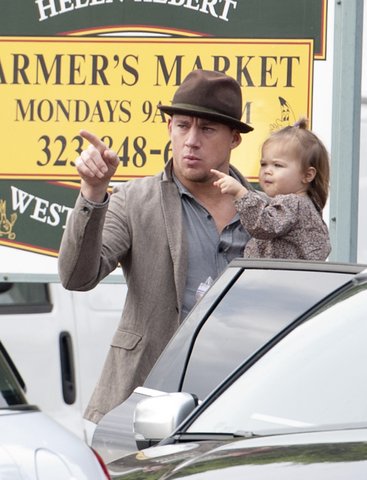 1. David Jones Tollegno Blazer
Which celebrity Daddy-and-me pic is your favourite? Do your fashion choices influence the clothes your kids wear?
If liked this post, you will want to read Like Mother, Like Daughter Fashion.
Disclaimer: There are affiliate links on these posts. Should your choose to purchase an item on this post, we will receive a small commission at no extra cost to you.