Celebrity Fashion Fix – Black, Black and More Black!
Penelope Herbert is the Managing Editor of MMG's Stylehunter.com.au brands including Fashion, Home & Bride. In this new weekly up-date for Mum's Lounge, Penelope will give you a regular Celebrity Fashion Fix.
This weeks' celebrity fashion fix is brought to you by the colours black, black and more black. Which makes Jessica Alba's GORGEOUS pink retro-inspired gown – with delicious silver stilettos – even more sugary than candyfloss. Loving IT!
But first – WHAT WERE THEY THNKING? Yes, I'm looking at you Miley Cyrus and Cara Delvigne.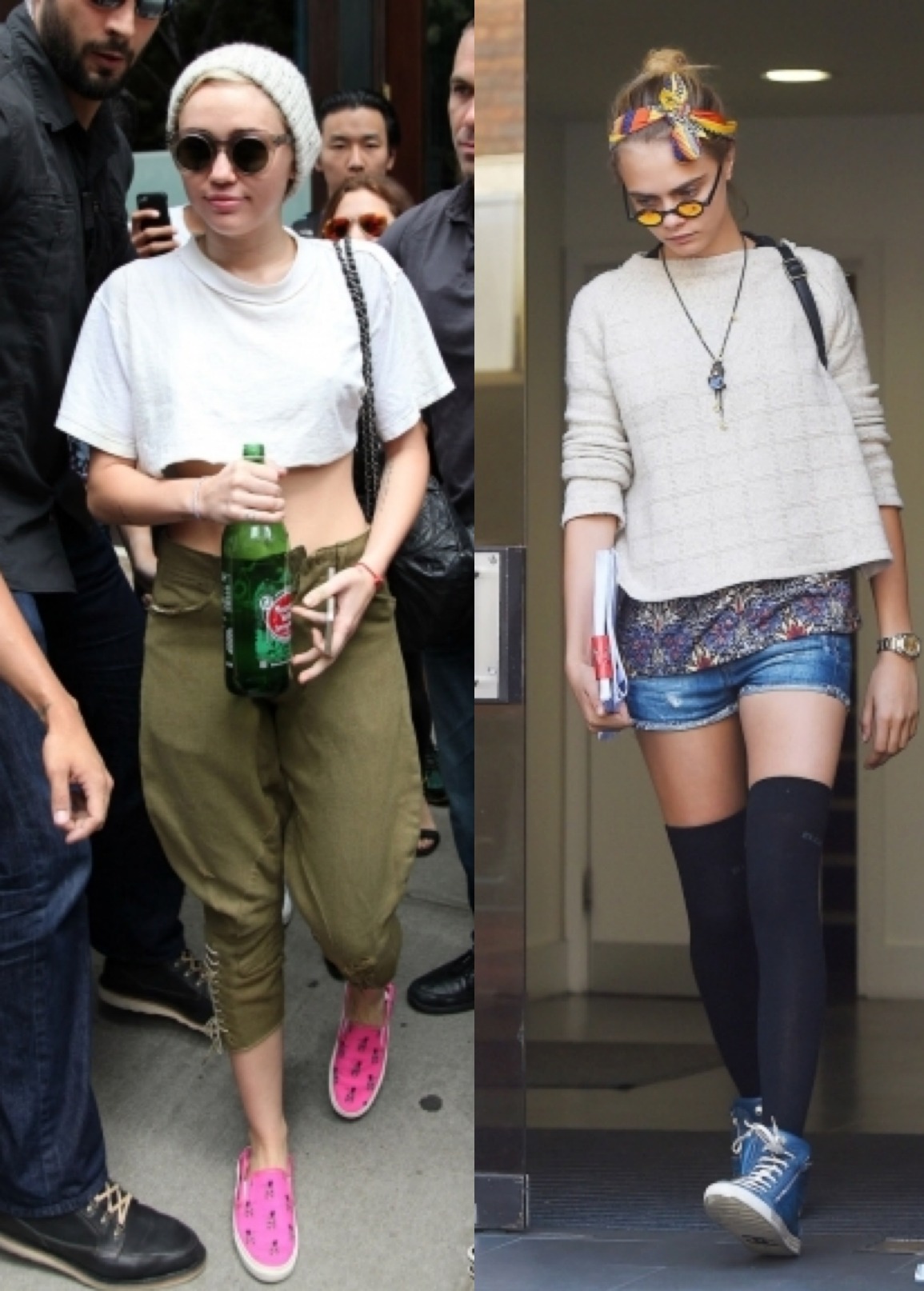 Credits. Societylife.com
So to black. How many ways can you wear black on the red carpet? In one week, quite a few. From Katie Holmes & Rita Ora to Heidi Klum and Kylie Jenner, personalities were being expressed but not a lot of colour. Here's what was black on the red carpet this week.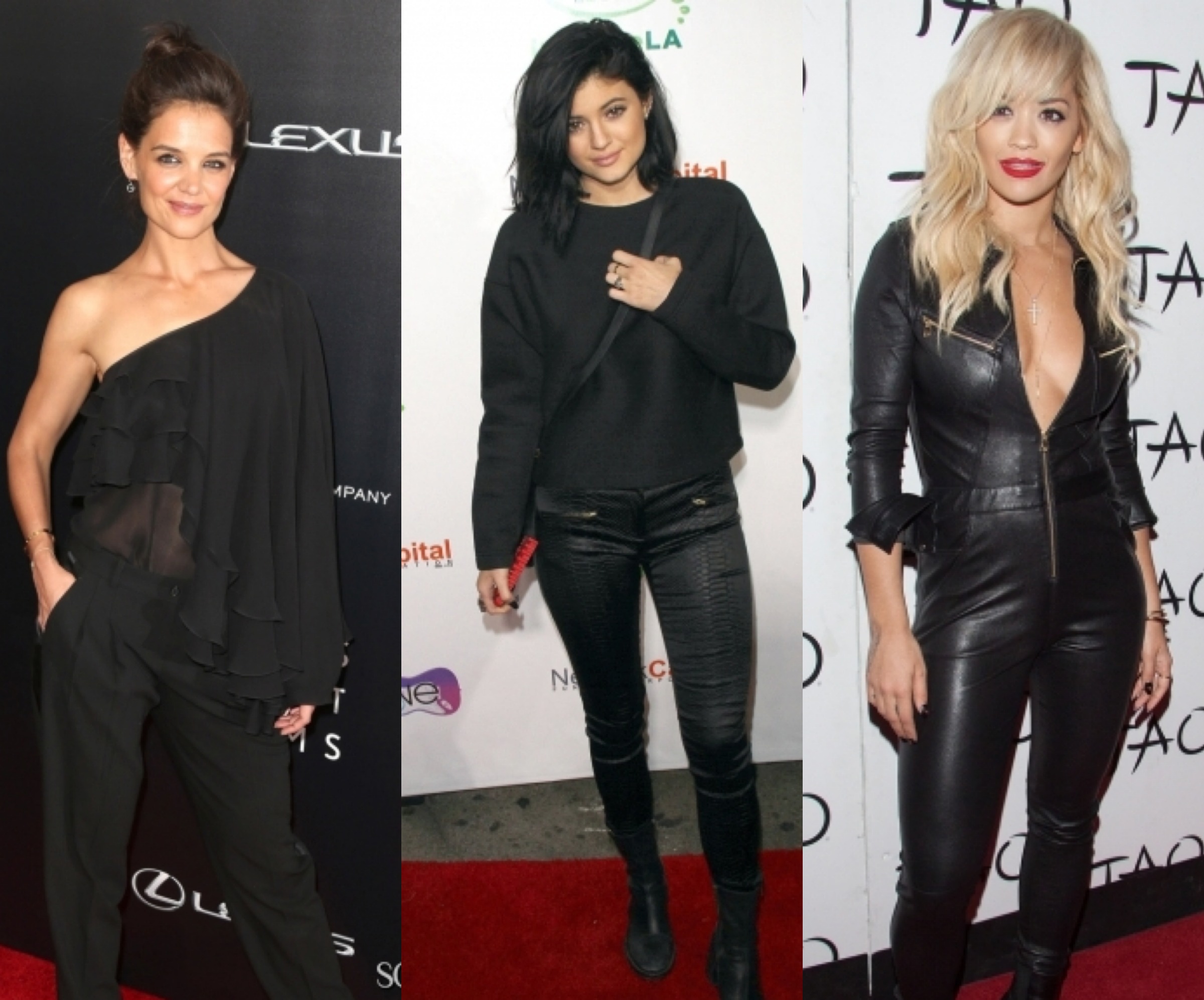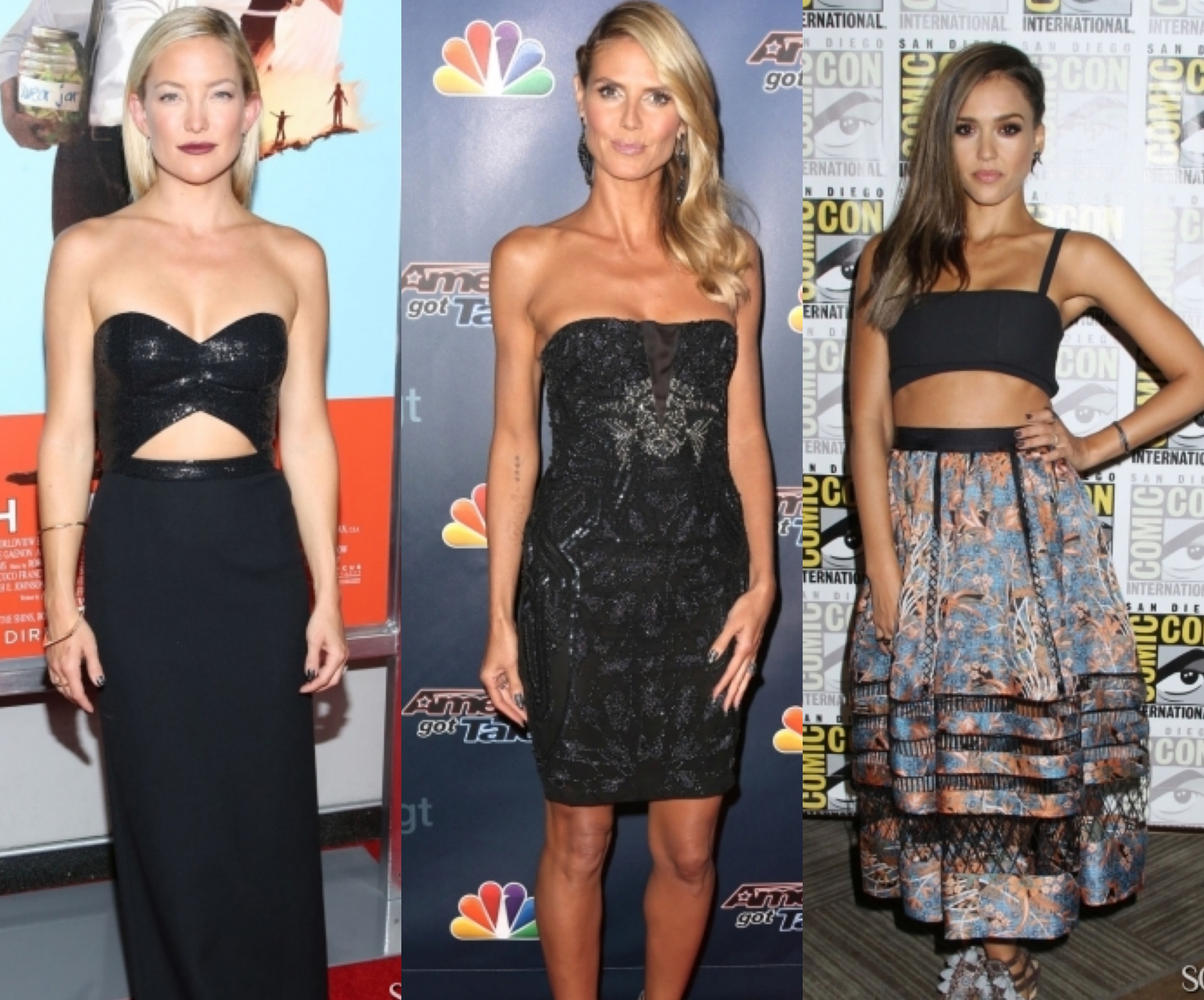 Credits. Societylife.com
A little bit of silver, blue and green snuck in with Megan Fox, a pregnant Zoe Saldana and Bella Thorne all showing a bit for flavor in their choice of frocks. And don't you LOVE how Zoe is wrapping her baby bump?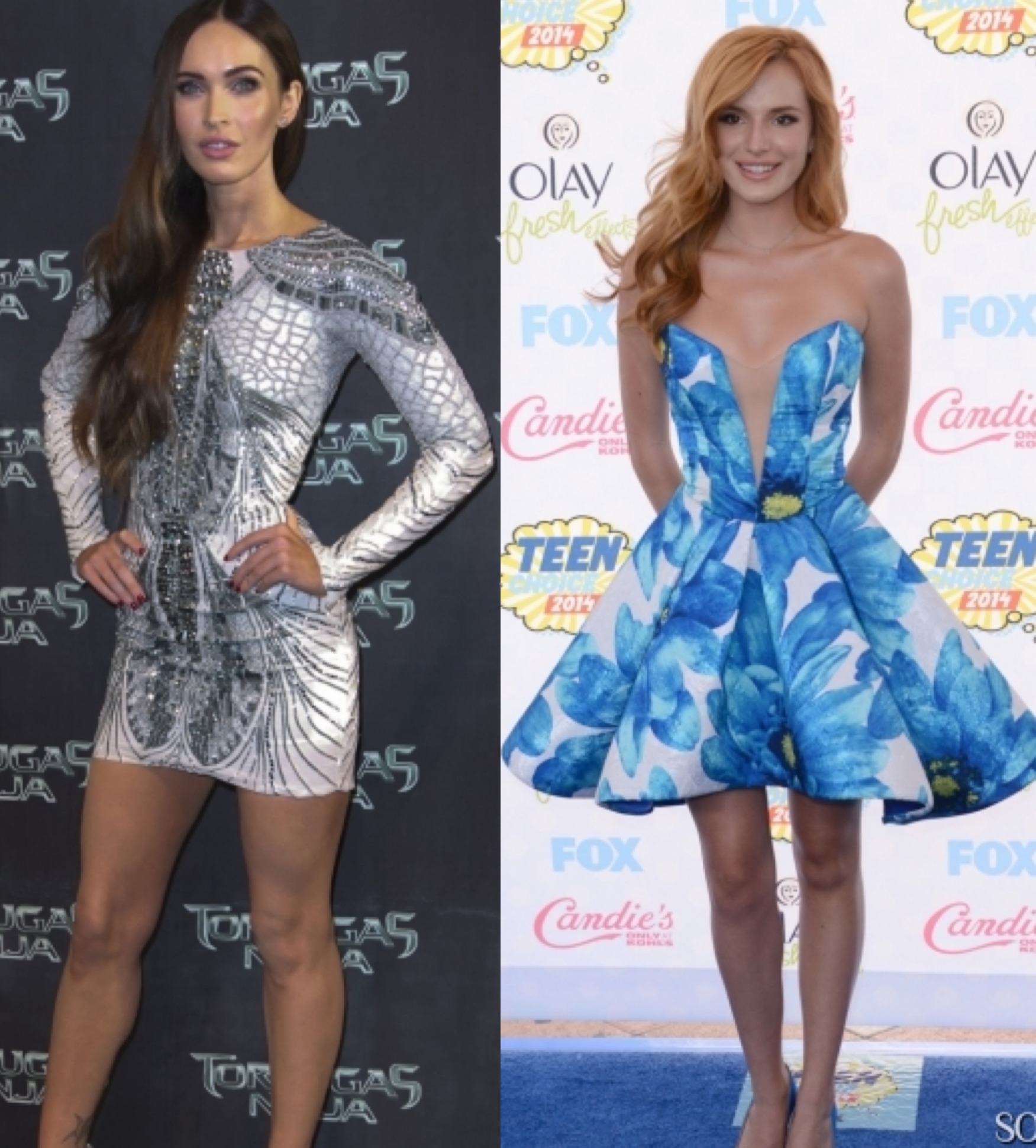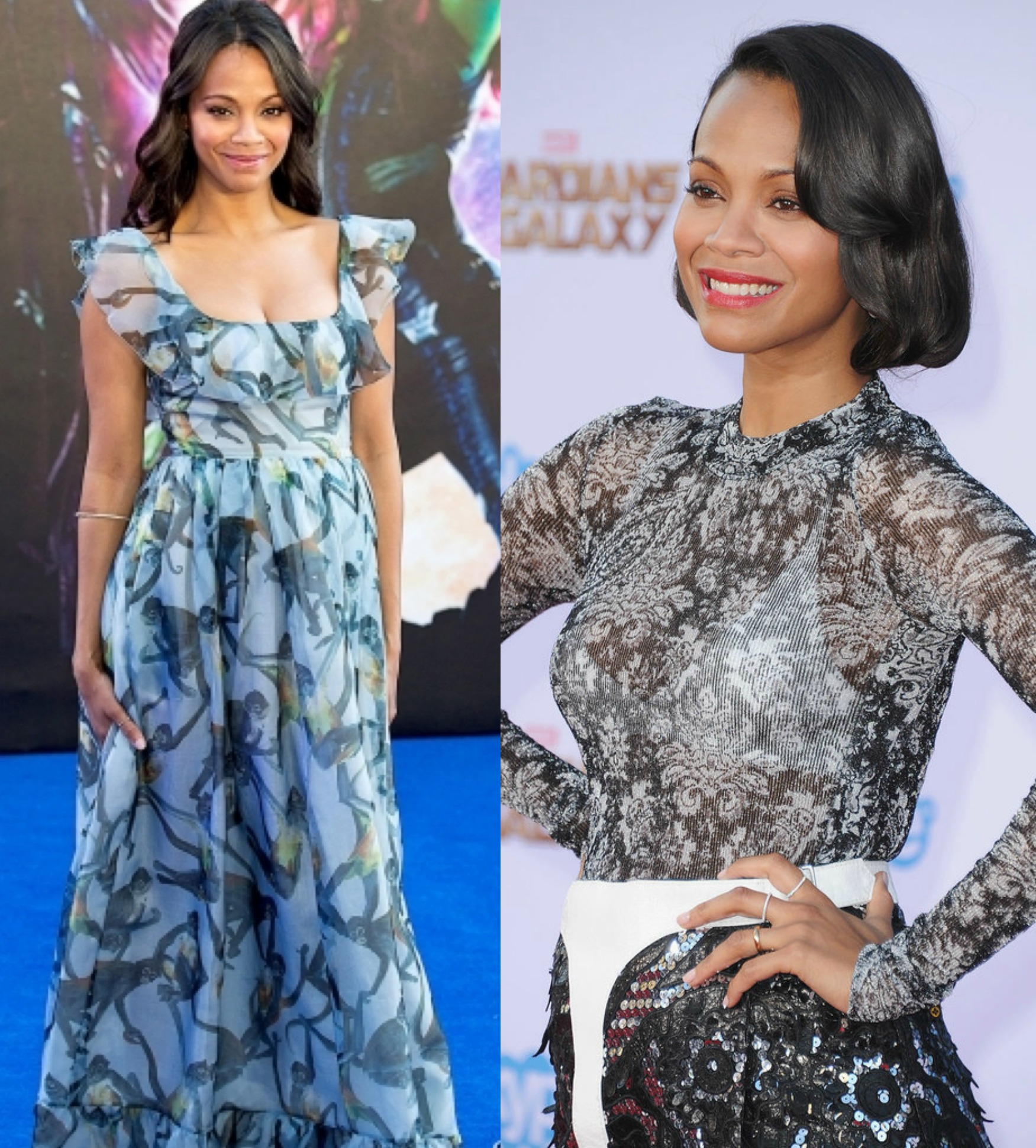 Credits. Societylife.com & Popsugar.com.au
And from the red carpet to the pavement, black appeared A LOT in the street with celebs like Lea Michele, a very pregnant Rachel Bilson and Rosie Huntington Whitely rocking black on the streets.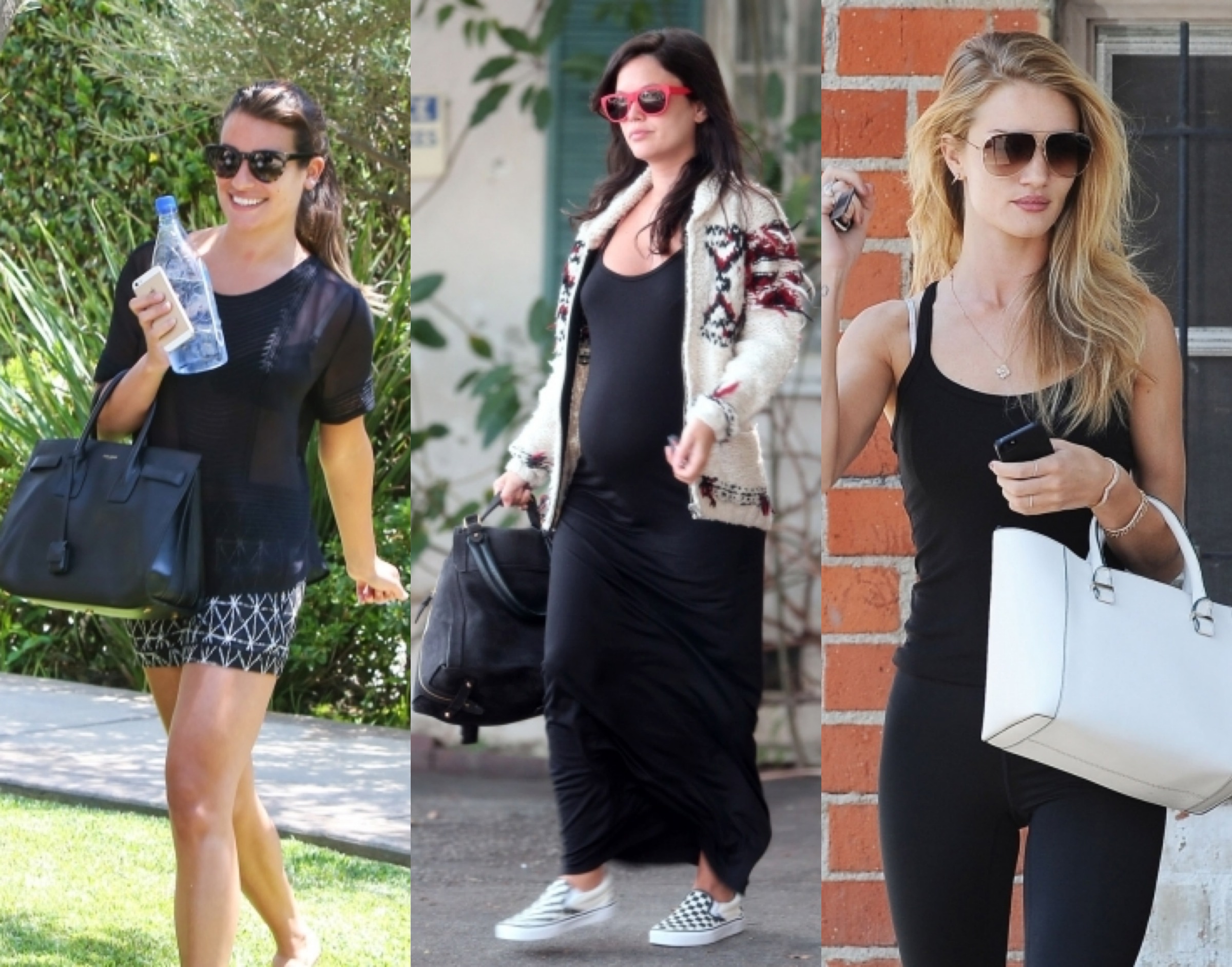 Credits. Societylife.com
Also on the streets this week was black and white. While Kate Upton looked fabulously casual in white jeans & black shirt, she added a pop of colour with her orange bag. Olivia Palermo, always uber-chic, had a couple of trends going on – asymmetrical skirt AND sleeveless vest – but she wasn't sending mixed messages; she looked fabulously put together. Mixing her black & white skirt and top with a pop of orange vest, just divine.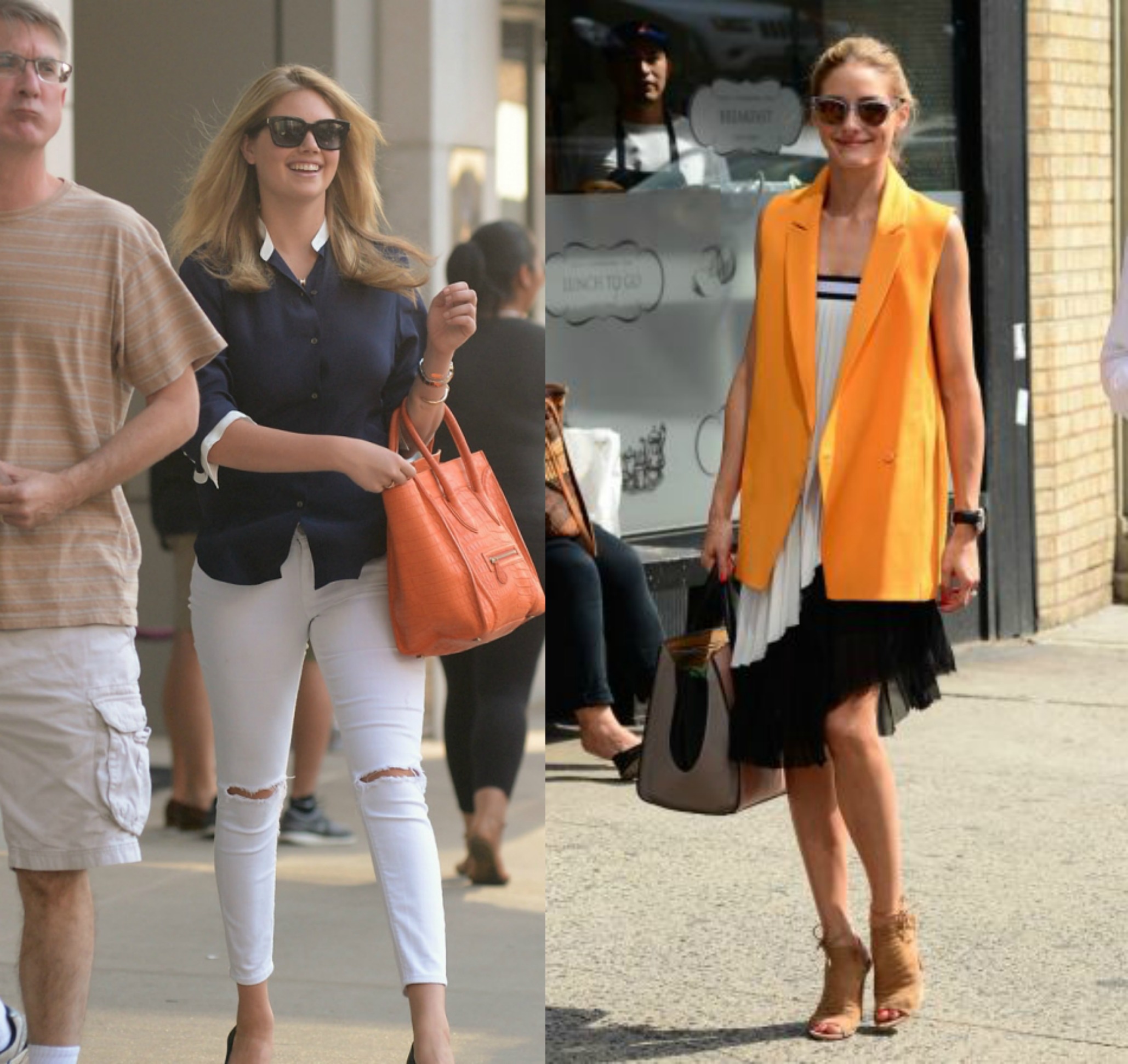 Credits. Sfgate.com & Societylife.com
Never far from sugary sweet is Taylor Swift who, along with Maggie Gyllenhaal, rocked red lips with their totally different red carpet choices.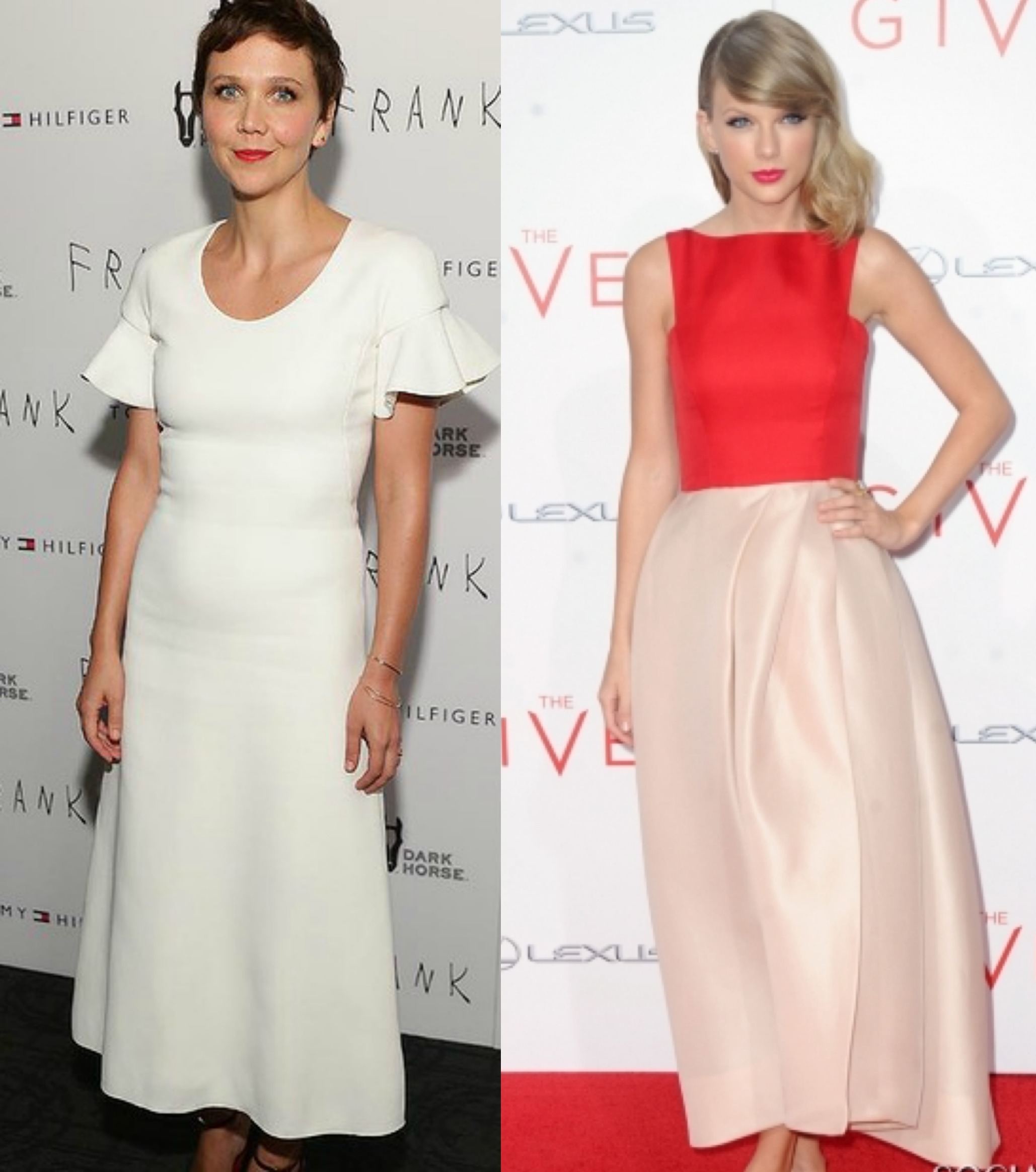 Credits. Smh.com.au & Societylife.com
And we're back with the blacks. But this time, Mum's the word. Kim was seen with North (who does look adorable), Katie Holmes was doing some celebrity charity time and Ali Larter….?..on the beach?…no baby?…well, apart from the one she is carrying. She just announced her second pregnancy.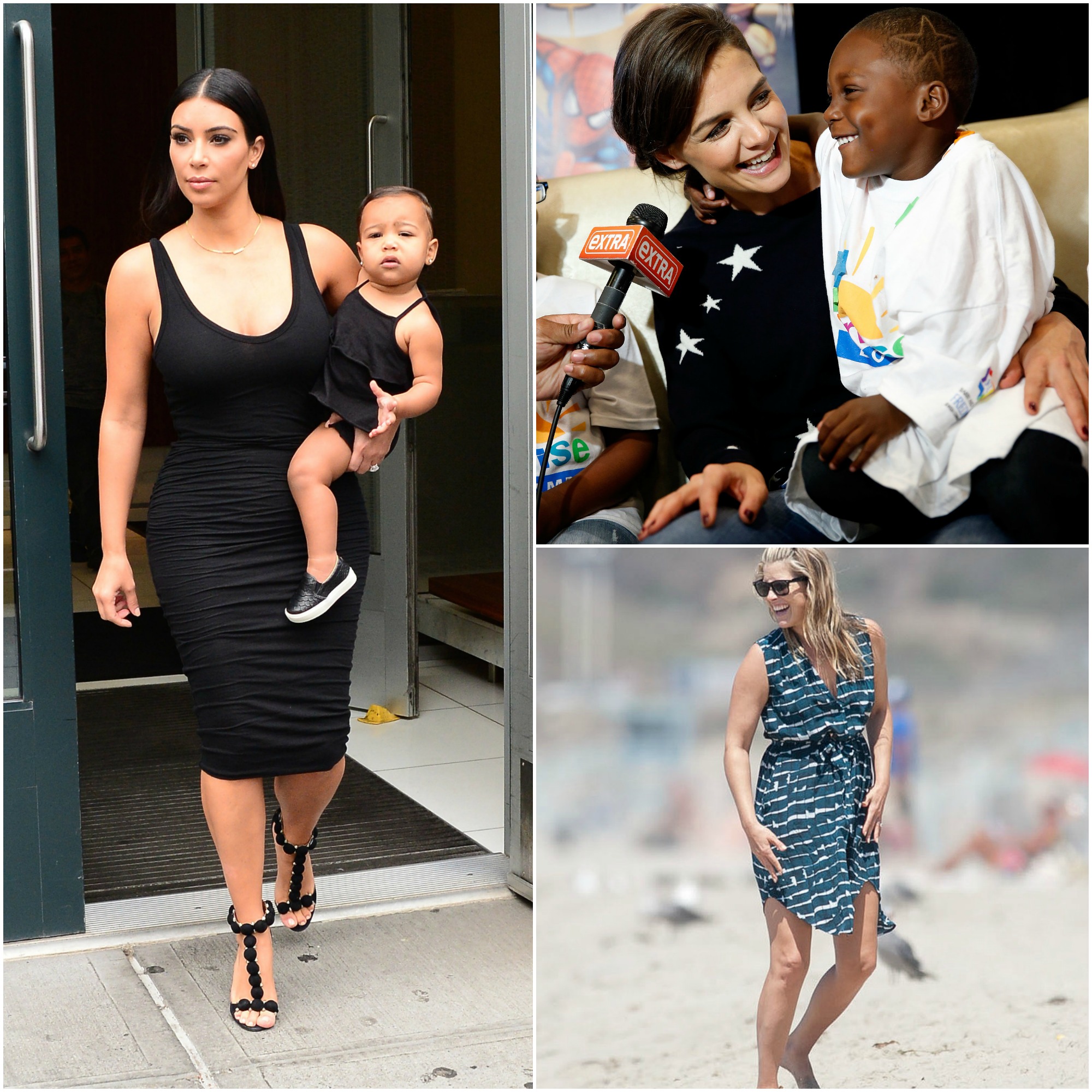 Credits. Blogcdn.com, Societylife.com & popsugar.com.au
OMG more black. But what do you think of Taylor Swift's new hair colour? I'm loving it. It's subtle and somehow more grown up without ageing her (what am I saying! She's 24 for pete's sake). It's a great cut and colour on her. Plus Jennifer Lopez is out and about showing off her hard-fought-for legs. Rock on Jen.
Credits. Popsugar.com.au
Feast your eyes on this absolutely gorgeous dress. Everything about this look screams elegance and glamour. Jessica Alba's skin tone, the delicate colour of the fabric, the beautiful cut of the dress and those lust-worthy silver heels. The clutch doesn't overwhelm the look, no jewellery and the pulled back hair lets the dress do all the talking. Just perfection.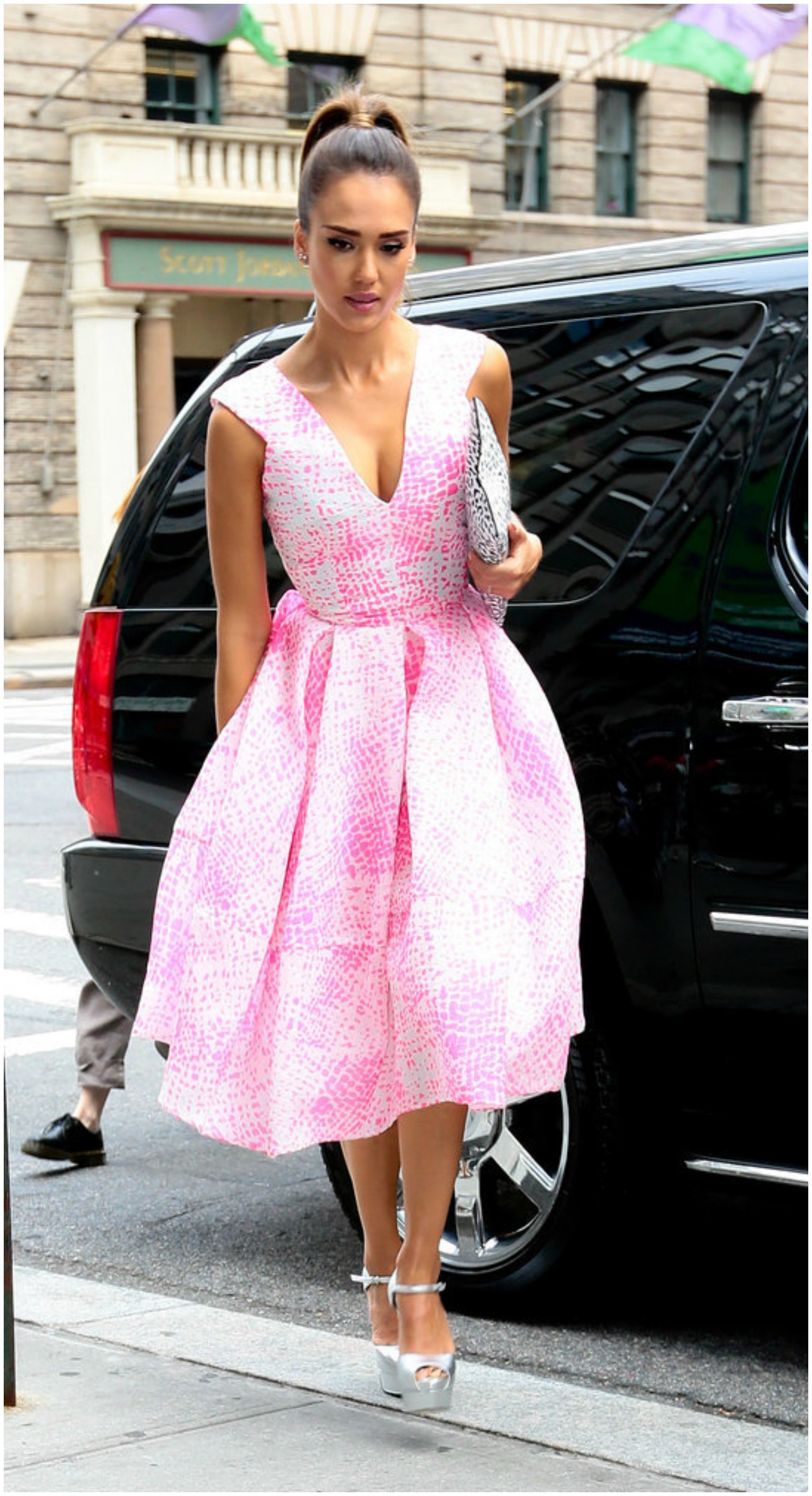 Credits. Popsugar.com.au
And we'll end with some street style. Three different looks form three different celebrities, including our own Cate Blanchett who is relaxed but rockin'. Somehow she pulls together gold, sage, burgundy, grey and brown. Don't ask me how. Which makes Kim Kardashian and Naya Rivera look almost under-dressed.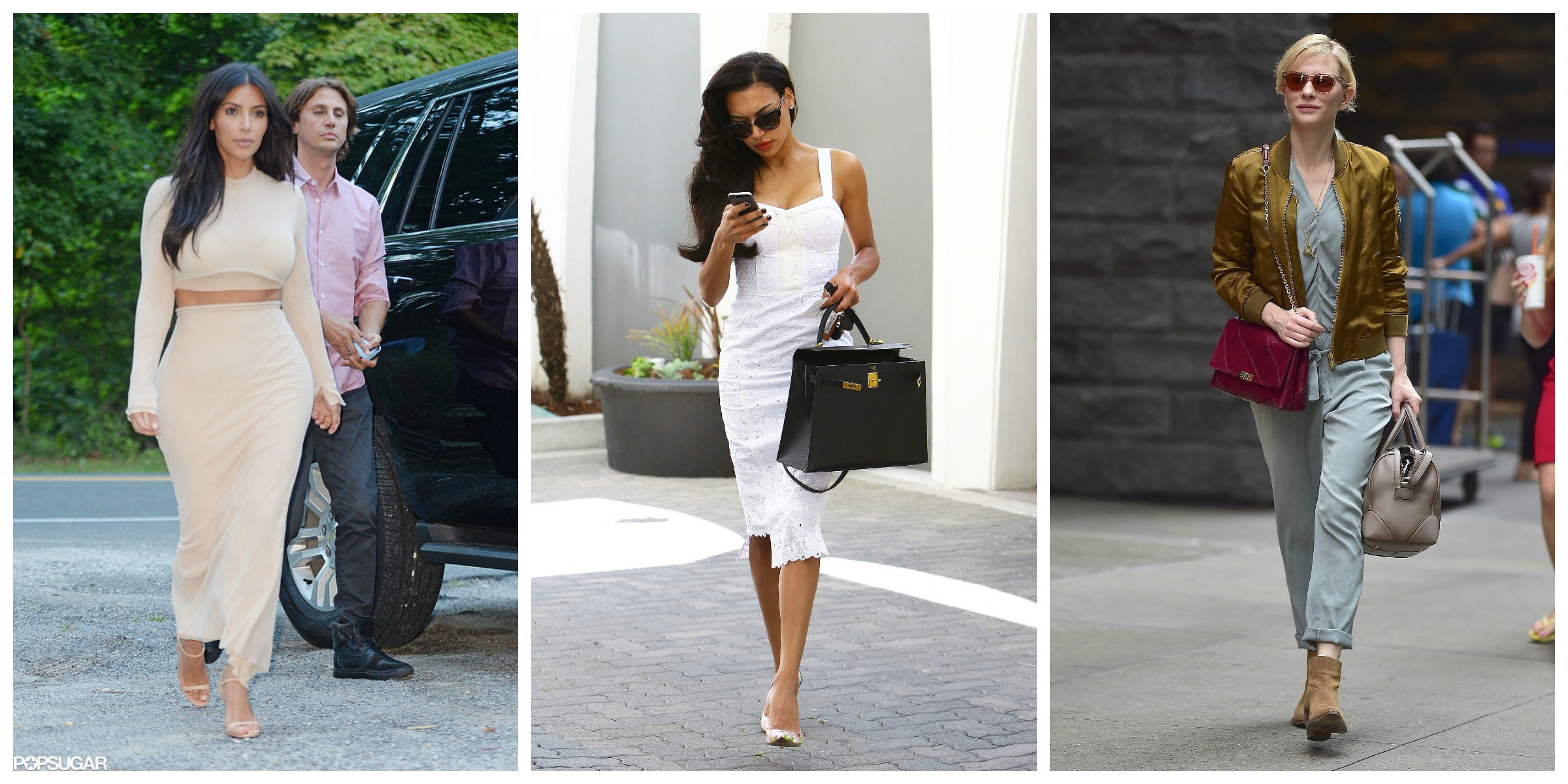 Credits. Popsugar.com.au
Well, now you are up-to-date with another Celebrity Fashion Fix.
Did you have a favourite look? Do you have a favourite celeb you'd like us to feature? Please tell us who you'd like to see.
Still want more? Skip on over to our sister site, Stylehunter.com.au where fashion reigns supreme. Every day we post articles on fashion, hair, make-up, beauty and skincare plus celebrity inspiration. Check it out now.
Read more celebrity and fashion news at Mums Lounge: