Celebrity Gossip with Jess #6
Hot new couple!
After Zac Efron and Michelle Rodriguez were seen holidaying in Italy together, everyone thought we had stumbled across an unexpected friendship. Until photos emerged of the two of them kissing and cuddling! Looks like we have a hot new couple on our hands!
Ryan Corr busted.
Former Packed To The Rafters and now Love Child star RYAN CORR has been charged with possessing a prohibited drug after he was caught smoking it in a Bondi lane way back in May.
A police officer found a freezer bag full of heroin powder on him.
His court case has been adjourned until September 2nd.
Beautiful baby on the way!
OK Magazine sources are reporting that Eva Mendez and Ryan Gosling are expecting a baby together!
Reports say she is 7 months along. This will be a first child for both of them.
It will be one beautiful baby!!
Robert Downey Jr and wife expecting.
Robert Downey Jr announced in an interesting way on his Twitter account that he and his wife were expecting another baby.
He tweeted:
Yo. Susan. Me. Baby. Girl. November. Scorpio?
They already have a son together who they welcomed in 2012.
Novak Djokovich ties the knot.
Tennis star Novak Djokovich has married his long-time love, Jelena Ristic, in a civil ceremony in Montenegro.
Last Ramone passes away.
Drummer and last surviving member of The Ramones, TOMMY RAMONE, died on Friday in New Orleans.
He had been in hospice care after treatment for bile duct cancer.
Thorpie comes out.
After years of speculation, Ian Thorpe finally revealed he was gay in a one on one interview with Sir Michael Parkinson on Sunday night.
He said his hesitance to "come out of the closet" was from being consistently asked about his sexuality during his years at an all-boys high school and made concrete by his belief that Australia wasn't ready to have a champion who was gay.
He also chastised himself for making a bigger deal of his sexuality than he should have, saying that most people probably would not have cared. But with every denial, the truth buried its head deeper into the ground and depression began to shadow him.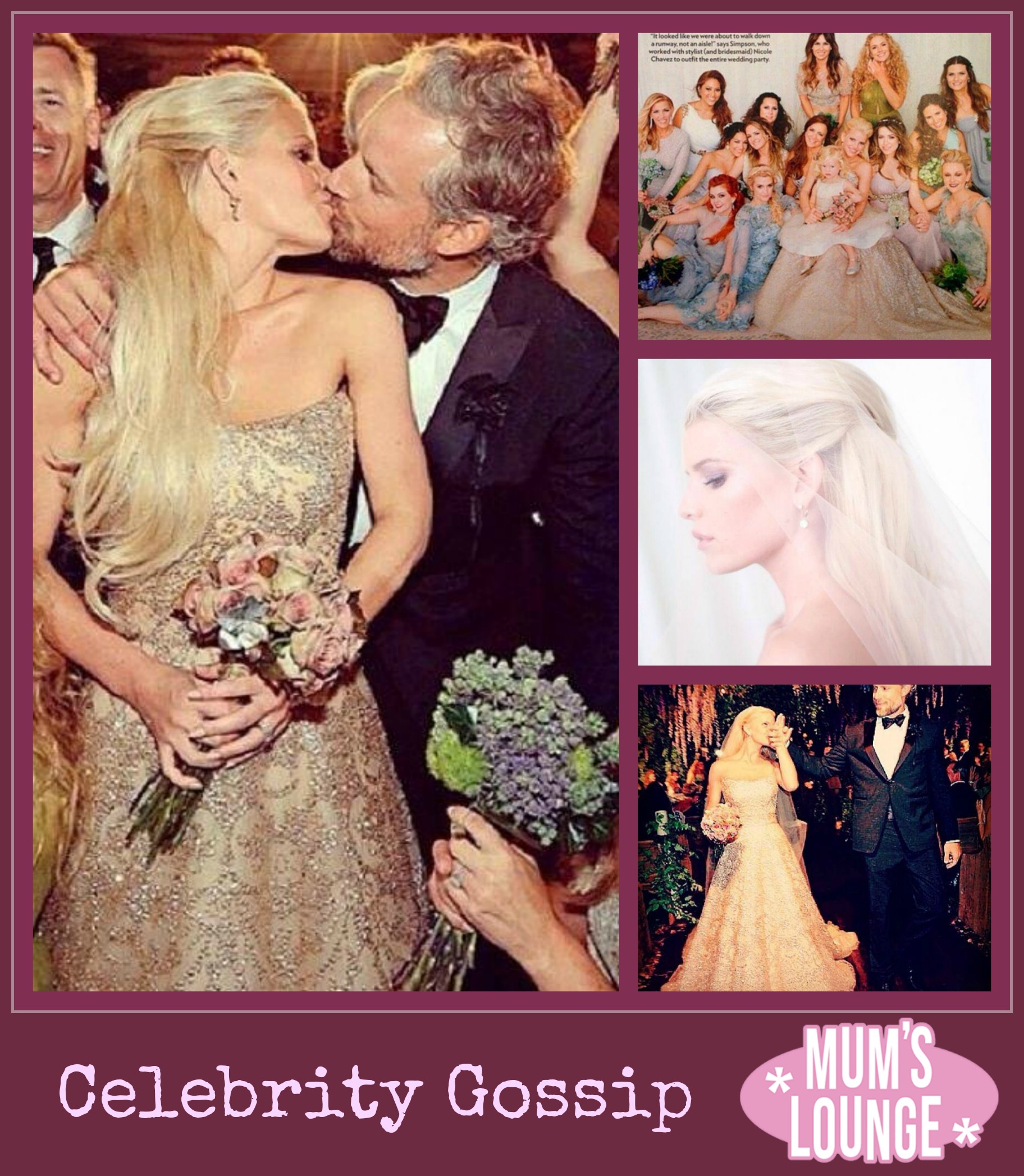 Pictures from Jessica Simpson's wedding.
More details (and finally some pictures!) emerged through the week of Jessica Simpson's wedding to Eric Johnson.
She wore a beautiful custom made Carolina Herrera gown and Eric looked handsome in his charcoal grey John Varvatos tuxedo.
"I saw my gorgeous wife coming towards me and she was crying," said Johnson, 34. "I think my heart was exploding a little bit."
Hi, I'm Jess.
Mum of 3 kids, happy wife and self-confessed gossip queen.
I have a background in media and this is where my love of all things celeb began.
Being a mother myself I understand we don't always have time to sit down, have a cuppa and catch up on the latest breaking gossip stories – this is where I come in!
Join me here for your weekly celeb goss round-up and be sure to connect with me on Facebook at Keeping Up With Jess and Instagram at kuwj.