Celebrity Spotlight: Chris Hemsworth
Currently one of Australia's hottest exports but no light-weight pretty boy, Chris Hemsworth is adored overseas almost as much as he is here. Best known for his role as Thor in the Marvel Studios films Thor and The Avengers, the 6′ 3″ 29-year-old Aussie with long blonde hair, piercing blue eyes, chiselled features and perfectly buff bod is as gorgeous as they come.


Chris is the middle son of three boys, and each one a successful talented actor and all round handsome human being. His older brother Luke has appeared in many Aussie TV dramas from Blue Heelers to Neighbours, and recently starred as Shadow in last year's hit Bikie Wars: Brothers In Arms. Even more famous and successful is younger brother Liam, whose role as Gale Hawthorne in The Hunger Games movies sky-rocketed him to the heights of international stardom.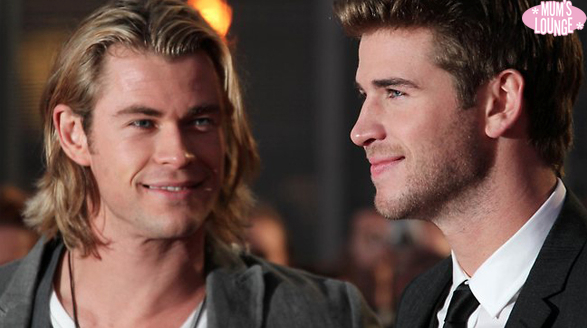 Chris and Liam



Luke in Bikie Wars: Brothers In Arms
But back to Chris…
He has a beautiful wife and baby daughter, and are often seen shopping together, going to the beach together, heading out to a restaurant together, generally being gorgeous all together. His wife is Spanish actress Elsa Pataky, and it must have been love at first sight as they met and married within 12 months. They've been married since December 2010 and India Rose arrived in May 2012. And she is just as sweet as she can be.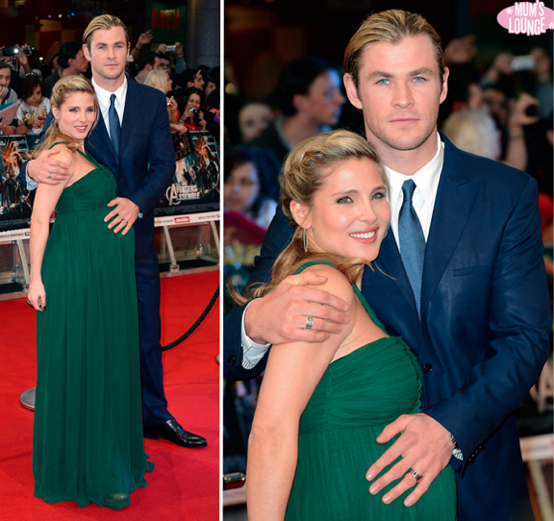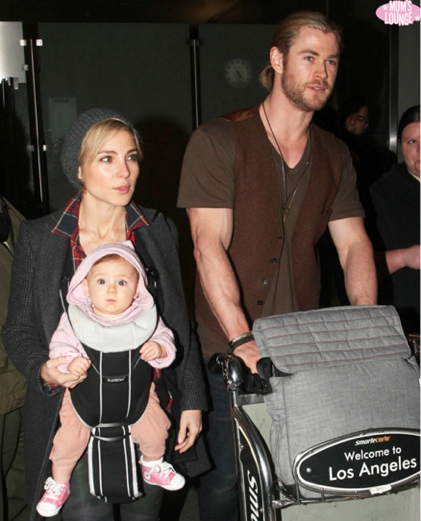 With wife Elsa and daughter India
Chris' childhood nickname was Kip, as when he was little he couldn't pronounce his name properly and it came out more like "Kiptader". And interestingly, after being chosen by Cosmopolitan as one of the magazine's 2011 Fun and Fearless Men, he revealed that the most fearless thing he's ever done in real life was briefly stealing a golf cart.
Thankfully, his career in burglary didn't work out. His title role in Snow White and the Huntsman (as the Huntsman, although I'm sure he'd make a very pretty Snow White) netted him a handy $5 million. He could buy all the golf carts a man could desire with that pay packet. Future projects include another Thor movie, another Avengers movie (as Thor) and another Snow White and the Huntsman movie. They do like sequels in Hollywood, don't they? He's also starring in the Formula One movie Rush as British racing driver and notorious playboy James Hunt.
Chris as Thor
Younger brother Liam has been in the news a lot recently following his suspected (but likely true) breakup with his fiancé, former Disney sweetheart Miley Cyrus. This might not necessarily be a bad thing in the long term. No one wants Billy Ray Cyrus of Achy Breaky Heart infamy as a father in law, and after all, Liam is only 23. He has an amazing future ahead of him; he doesn't need Hannah Montana and her hard-partying ways. There's still a chance, ladies!!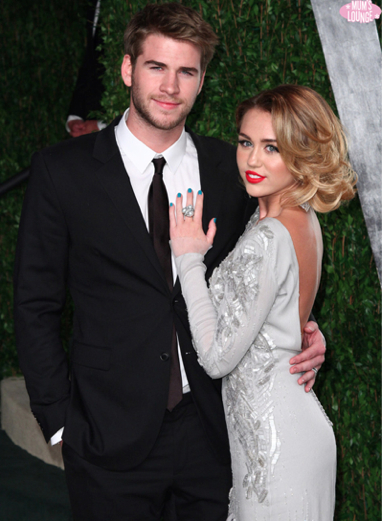 Liam and Miley in happier times
Chris is a self-confessed obsessive-compulsive and is always consumed with keeping everything looking neat and clean. Hang on a minute, let's start a checklist…
Completely gorgeous
Sexiest voice on the planet
Tall and impressively built
Devoted husband and father
Successful career
Wonderful son and brother
Helpful with the housework
I think we may have found a perfect man here, ladies.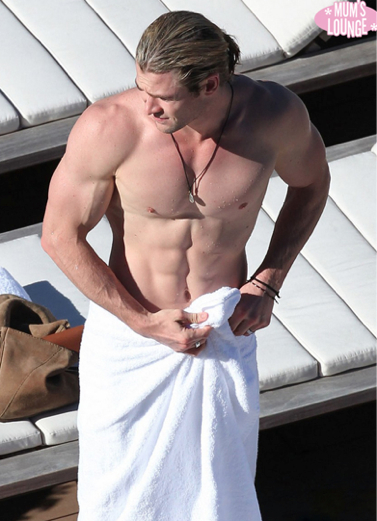 Chris being perfect
Chris has come a long way since he was cast as Kim Hyde on Home and Away and won a Logie for Most Popular New Male Talent in 2005. He will always be known and remembered as the face (and body, don't forget the body) of Thor, the god of thunder, and our hottest home-grown Hollywood star to date.


xx Jill
Mum's Lounge Fashion Correspondent

Jill comes to us from STUNTgirls, for fun and fashion: www.stuntgirls.com.au