Celebrity Gossip with Jess #1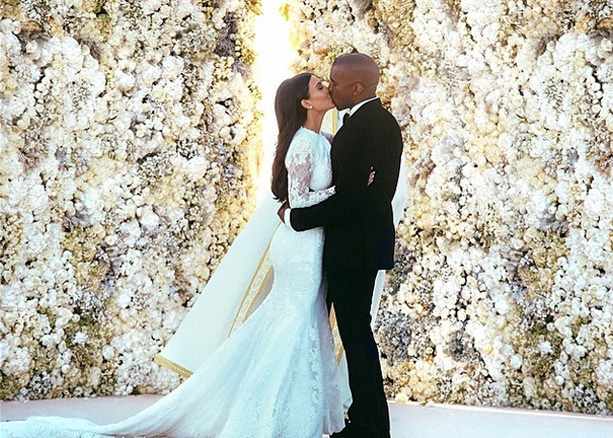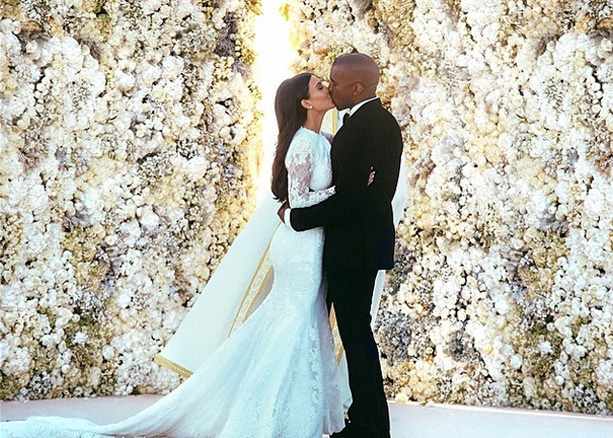 Source: Instagram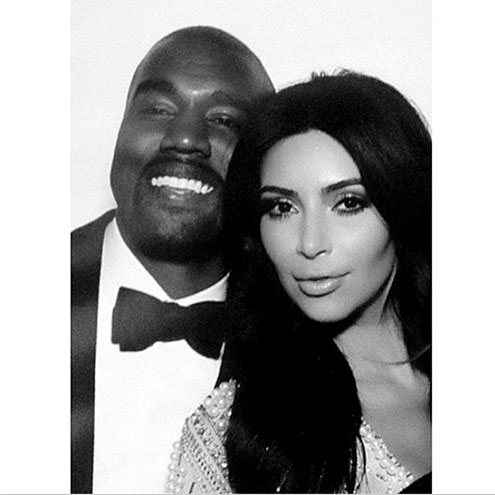 Source People
Kim and Kanye got married!
They chose Fort di Belvedere in Florence, Italy as their wedding destination after week-long Parisian festivities with family and friends including Kim's hen's night, pre-wedding brunches and dinners and of course, some sightseeing in between!
As Bruce Jenner walked Kim down the aisle to an awaiting Kanye West in front of a huge wall of flowers, Andrea Bocelli sang Con te Partiro'.
Kim, Kayne and North all wore Givenchy.
Rumors are that they chose the location from the wedding based on where daughter North was conceived!
Sad news out of the wedding weekend was that Kim's brother Robert Kardashian flew home to LA because of pressure regarding his weight which made him miss the wedding. Sources say that his weight gain was a huge issue and he doesn't like being seen in public. (People.com)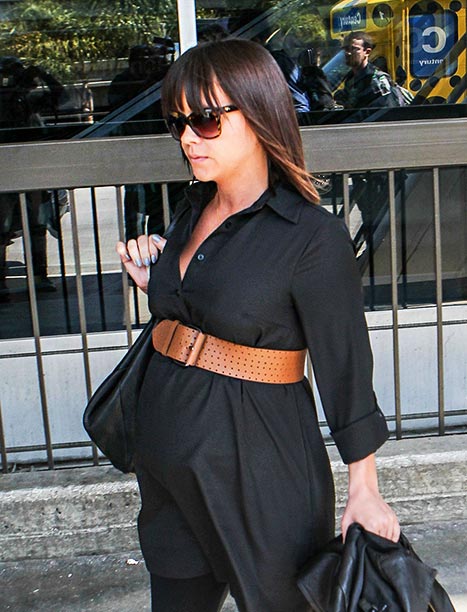 Source: USmagazine
Baby on the way!
Congrats to Christina Ricci and husband James Heerdegen who are expecting their first child together!
(usmagazine.com)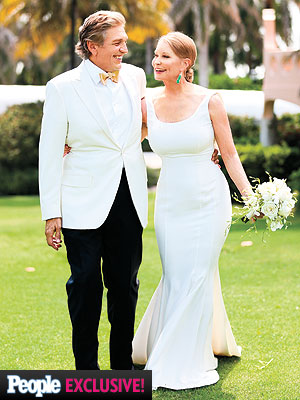 Image source: People magazine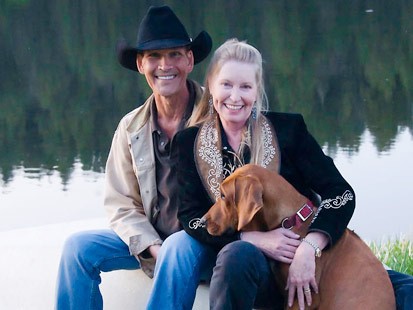 Source Google
Wedding news!
Patrick Swayze's widow, Lisa Niemi has found love again.
She married jeweler Albert DePrisco in Palm Springs on the 25th May.
Lisa was married to Patrick Swayze for 34 years before he passed away from pancreatic cancer in 2009.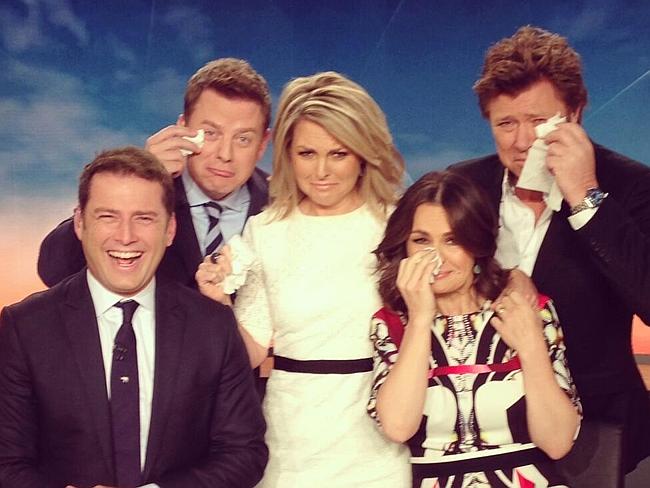 Image cource: Twitter
Farewell Georgie!
Channel 9 TODAY show personality, Georgie Gardner, announced on the show Monday morning that she is leaving.
She said she wanted to be 'present Mummy, instead of grumpy Mummy.'
She will continue with the 6pm news bulletin and will co-host mornings with David Campbell once Sonia Kruger returns to her Big Brother duties.
Warnie's new love!
It looks like Shane Warne has finally moved on after his break up with Elizabeth Hurley.
Magazine model Emily Scott and Shane stepped out in public for the first time and flaunted their new romance at the 50th birthday party for Jeff Fenech.
They were reportedly cuddling and kissing in front of the more than 150 guests and were happily posing for pictures together.
Source dailytelegraph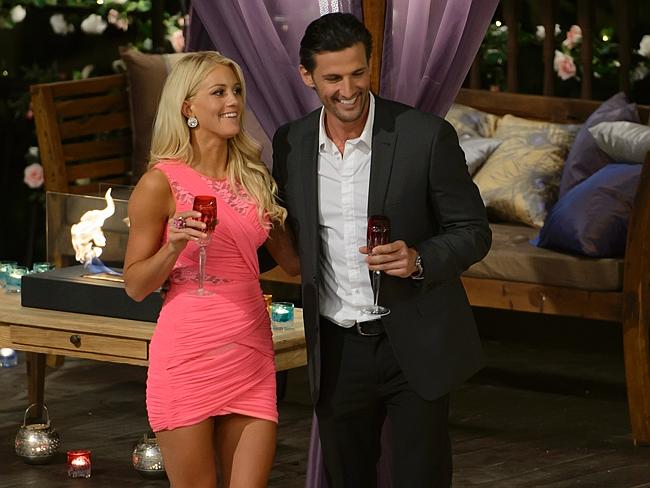 Source dailytelegraph
Ali has had her broken heart fixed!
After having her heart broken on reality tv show The Bachelor by the man himself Tim Robards, Ali Oetjen has said that her failed attempt at love on the show has led her to the 'man of her dreams', Adelaide man Dave Waldeck.
"Tim absolutely led me to Dave and he is the most perfect man in the world," Oetjen said.
"I love him so much and that was my path, The Bachelor was my hurdle and my challenge and something I learnt from and made me more of who I am today and Dave is the one for me.
"I absolutely think everything is meant to be and Dave and I are meant to be. Everything happens for a reason and that's how we feel. I already know I want to be with him for the rest of my life and he said that as well, so we're very, very happy."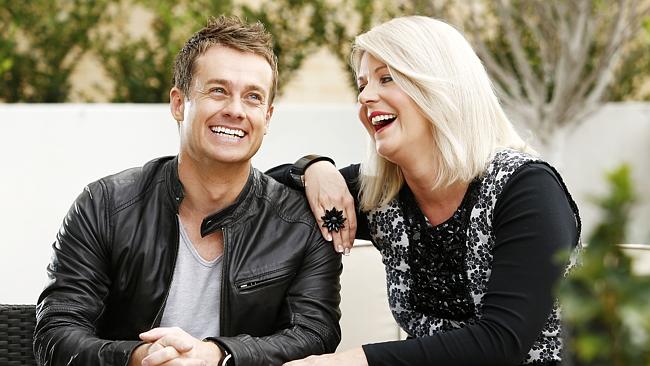 Source dailytelegraph
Grant Denyer: Game Show Host!
His contract with Channel 7 only ended on Tuesday last week, but Grant Denyer has already signed a new deal with Channel 10 – to host quiz show, Family Feud.
He is calling this move a fresh start after allegations 3 months ago were made by a women's magazine that he and wife Chezzi went to rehab for a crystal meth addiction. He called the situation 'humiliating, embarrassing and terrifying'.
"The silver lining is this Ten deal is a fresh start. I can stand up and get back into work. I feel better … I look better. I'm ready to give one thousand per cent, that's a cool prospect to have."
Production on Family Feud will start in Melbourne next month and will air at 6pm weeknights.
bio:
Hi, I'm Jess.
Mum of 3 kids, happy wife and self-confessed gossip queen.
I have a background in media and this is where my love of all things celeb began.
Being a mother myself I understand we don't always have time to sit down, have a cuppa and catch up on the latest breaking gossip stories – this is where I come in!
Join me here for your weekly celeb goss round-up and be sure to connect with me on Facebook at Keeping Up With Jess and Instagram at kuwj.