A Chanel Bag May Be A Better Investment Than A House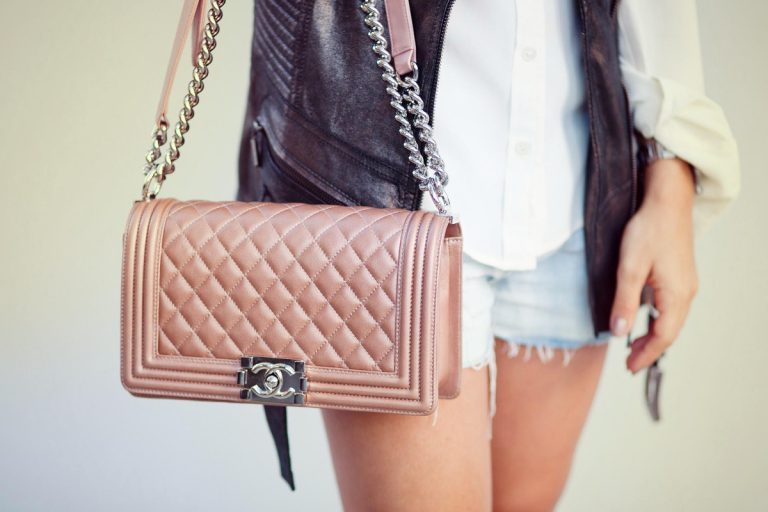 This is the news every bag loving woman or man has been waiting to hear. That Chanel bag we've been coveting is the perfect investment piece- maybe even a wiser purchase than a house!
A new study has revealed that the Parisian label's iconic style could in fact be your best purchase ever and will make you money for years to come.
It seems the classic Chanel 2.55 handbag has increased in value by a massive 70% in the last six years alone. Experts at vintage handbag authority Baghunter say the iconic Chanel 2.55 flap bag first launched in February 1955, retailed at $220. By the 90s, its price had hit $1,150 and today, it'll set you back $4,900.
Baghunter CEO, Evelyn Fox, has some theories as to how and why the bag's value has swelled so much in the last few years. 'We decided to conduct a study into Chanel handbags as we wanted to see if we could gain an insight into how Chanel implements their pricing tactics,' she said. 'And we were very surprised to see the extraordinary increase in value of certain bags over the last six years in particular.'
'It's interesting to see how the value of Chanel bags has skyrocketed over the last six years, a period which coincides with the rise of ultra-luxury marketplaces for such items", said Evelyn.
'We feel that these marketplaces have played a significant role in making these bags available to a wide range of women, peaking interest in more people than ever before, and contributing to Chanel having the ability to increase the value of their bags so rapidly over such a short period of time.'
You don't need to get too caught up in the figures though- just the facts. Chanel is a wise investment no matter how you look at it – so what are you waiting for? Buy the bag!!