As the Child of an Alcoholic Parent, Let Me Tell You Why I Love Ben Affleck's Post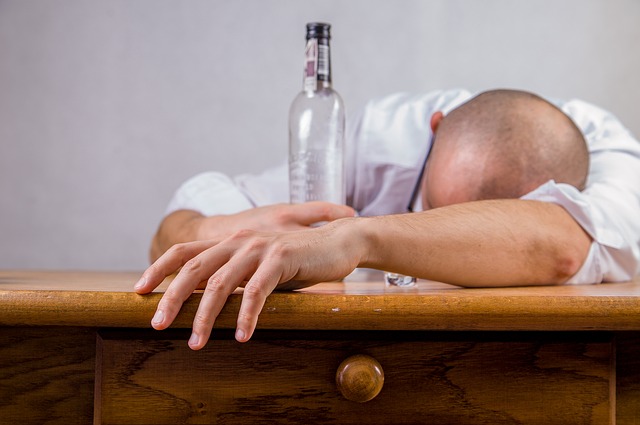 As the Child of an Alcoholic Parent, Let Me Tell You Why I Love Ben Affleck's Post
I'm 38 now, and although I buried my father 19 years ago (and yes, that means that officially this year I've lived without my Dad as long as I ever had with him), not a day goes by when I don't miss that beautiful, complicated, flawed man.
For those that have ever grown up with an alcoholic parent, you'll know that you grow up real fast. No matter how much your parents think they are doing a great job of shielding you from the 'grown up stuff' you inevitably end up hearing, understanding (or worse misunderstanding and trying to interpret and privately decode worries and concerns that are well above your years and emotional or developmental understanding.) You catch glimpses into a world that no one thinks you have the comprehension to understand and so no one hands you the tools to help you decipher them. You're on your own kid. Make what you will of the dramas that play out in front of you.
I was the eldest of two girls. My sister and I were born four years apart and as a result I always took on the role of mother hen. Of course this was back in the days when we were allowed to roam the streets until the street lamps came on signalling it was time to come home. As a result, I somehow inherently felt a responsibility to protect my younger sibling from events that happened at home, that I wasn't yet equipped to deal with myself. Even from a young age I knew that I didn't want her to feel the way that I felt.  And let's face it, that's not a light load for a small child to carry.
It's hard to tell you that at the age of eight, hearing yet another argument amongst my parents about the empty vodka bottles that my mum had found hidden around the house, I somehow thought that if I was a better person, if I did better at school, maybe this wouldn't be happening to me. My friends 'parents were all happy.  What was I doing wrong? Somehow, I internalised that shame and made it my own.
And I'd wager that I'm not the only child of an alcoholic parent that ever felt like that.
Yesterday, Ben Affleck posted a very courageous and heartfelt post about his recent struggles with alcoholism. Now, I'll admit that I have never been a die-hard fan of him, or a regular viewer of his movies.

But, I cannot underestimate the relief that I felt for his wife and his children reading his very public words. We've heard it time and time again that you cannot help a person with addiction until they are willing to face their demons and help themselves.
But more than this – he is admitting his weakness so that his children will not have to carry the burden of his disease. No child should feel that they are responsible for the actions of their parent. And for that I applaud him. Forget the polite golf clap. That man deserves a fucking high-five, fist-pump- whatever-the shiz-is-cool! Because I for one dig his courage in taking that responsibility from his loved ones and bearing it on his own shoulders.
And I whole-heartedly wish him and his family ALL THE VERY BEST!