Chrissy Tiegen Ends The Year With An 80's Themed NSFW Bang!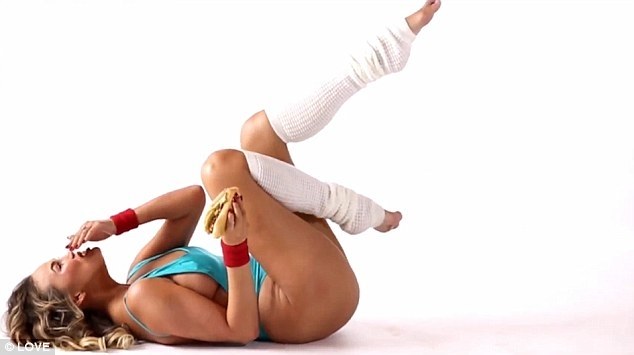 Chrissy Tiegen is no stranger to baring a little skin now and then. Who could forget her infamous Vag Cleavage dress of 2016? Now that certainly got some tongues wagging!
The mother of one has blessed us once again with a video showcasing her amazing physique and wicked sense of humour!
The video is of herself in a high-cut aqua blue leotard, doing aerobics and eating french fries. She seductively bends over the plate showing off her ample assets while eating the fries using just her mouth! The '80s-inspired video is part of LOVE magazine's holiday advent calendar, which also features Kim Kardashian, Kendall Jenner, Gigi and Bella Hadid.
It's super sexy and in true Tiegen form pokes fun at her own sexuality. The ridiculously hot mum of baby Luna and wife of singer John Legend is more than used to her fair share of haters online. The difference with Tiegen though is that she couldn't give a crap what people think of her. The model does her thing and lets us do ours. Here's to more incredible moments like this in 2017!