Chrissy Tiegen Has Taken Herself Off Social Media Saying "I'm Not Strong Enough Anymore!"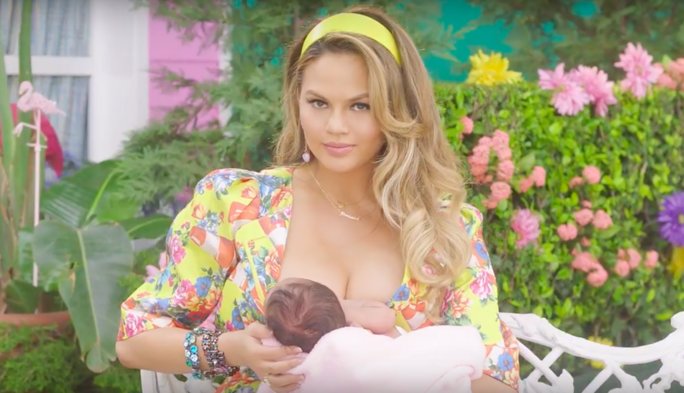 Model Chrissy Tiegen, one of social media's most active celebrities, has just set her accounts to private saying "I'm not strong enough anymore."
The model says she has reached her limit when it comes to bad vibes on the social media site, saying she's had enough.
Teigen's honest online presence has attracted plenty of Internet trolls, but she said that her decision to switch her account settings to private wasn't because of online bullying. "It's not haters or trolls or generally mean people," she tweeted. "I just feel like I'm absorbing bad s–t 24/7. My body and mind cannot handle it anymore."

Although she has switched the account to private, she hasn't deleted any of her already existing 2 million followers.
What do you think of the fact that social media has allowed us to get closer to celebrities in some ways? Is it a good thing or are we taking away any little privacy these people had left? In one way it gives celebrities control of their image and are therefore able to share information with their fans that is factual instead of gossip. Yet on the other hand it opens them up to the keyboard warriors who think nothing of hurling abuse from afar. Famous or not, reading negative comments about yourself day in day out has got to take it's toll. As it has for Chrissy and so many other celebrities like Justin Bieber and Selena Gomez who have decided to take a break from social media or switch their accounts to private. Something to think about.
Photos: Google images and Twitter
Photos: Google images