Christina Aguilera Rocks A New Hair Colour As She Takes Her Daughter To A Broadway Musical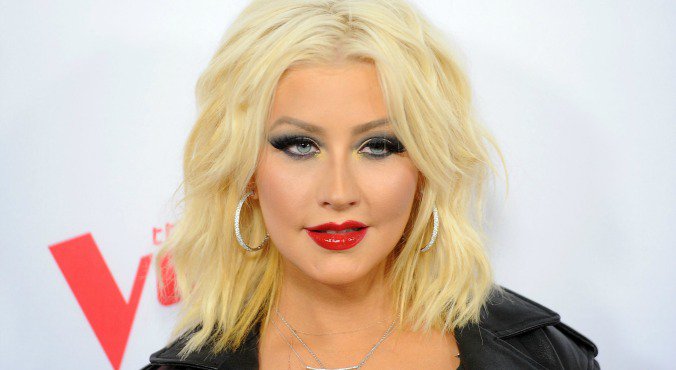 Christina Aguilera took some time out from promoting her new song Telepathy to attend a Broadway musical with her fiance Matthew Rutler and their two year old daughter Summer.
The 35 year old singer dressed down in leggings and thongs to attend the Broadway musical Avenue Q with her family.
Christina was sporting her new fiery hair colour which is a move away from her trademark platinum blond locks.
Matthew and Christina got engaged in February 2014 and welcomed their daughter Summer later that year in August. The singer was previously married to marketing executive Jordan Bratman and they share an eight year old son, Max.
Christina released her new track titled, Telepathy, for the Baz Luhrmann-directed Netflix original series, The Get Down. The single features her talented vocals alongside lead guitarist, Nile Rodgers. The tune gives definitely has a retro vibe for the 1970's-based show.
This is the second time the singer has worked with Aussie director Baz,  previously collaborating with him in the 2001 film, Moulin Rouge. She says: "I'm such a huge fan of Baz and so happy to be a part of this special project.'
Photos: Google images