Cindy Crawford's Daughter Kaia Appears In Her First Solo Magazine Cover Looking Exactly Like Her Model Mum!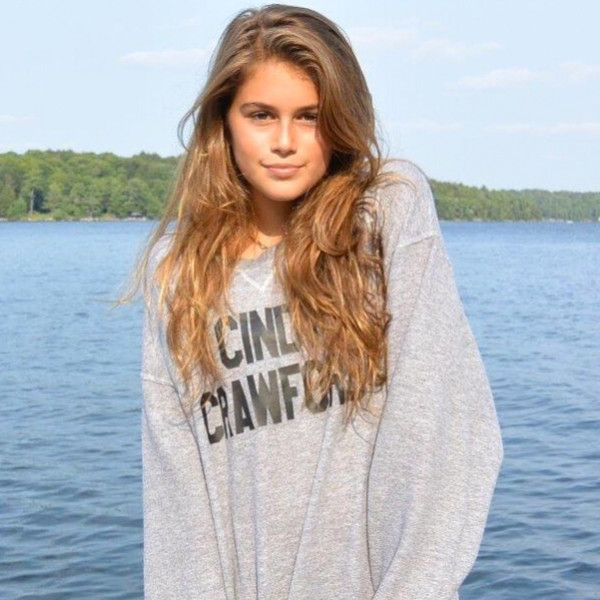 Kaia Gerber may only be 14 years old but she is already a pro in front of the camera!
Scoring her first cover for POP magazine, Cindy Crawford and Randy Gerber's daughter looks like the spitting image of her mum when she was younger.  Especially in the photo below of supermodel mum Cindy on the cover of Vogue Paris in 1998. The resemblance is uncanny!
These are Kaia's first solo covers but definitely won't be the last. The teenager looks to have a promising modelling career ahead of her if she decides to follow in the path of her mum Cindy C. 
Kaia, who also appears in the latest issue of Teen Vogue, has a huge fan in reality TV star and fellow model Kendall Jenner. The Vogue September Issue cover girl recently gushed about Kaia saying how much she looks like her gorgeous mum.
"I love her daughter. She's the sweetest and so ridiculously beautiful," Kendall, 20, said of Kaia. "She looks exactly like Cindy, minus the mole. It's actually the creepiest but coolest thing ever. That's what I want. A little mini-me daughter? How cute is that?"
It sure sounds like a modelling collaboration may be on the cards for these two genetically blessed teens!
Photos: Instagram and Google images