Coco Austin's Eight Month Old Daughter Makes Her Red Carpet Debut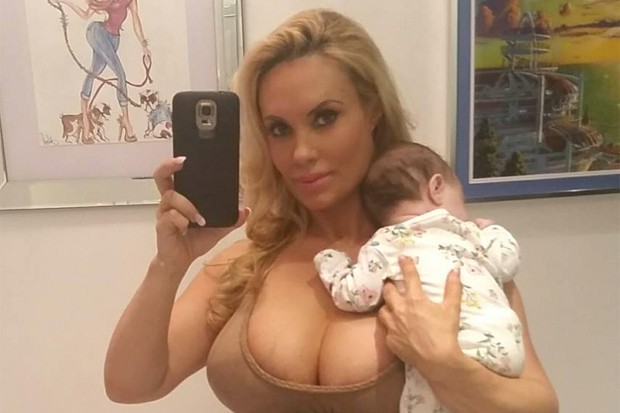 With a name like Chanel, Coco Austin's daughter was always going to be in the limelight!
Eight months after coming into the world, Ice T and Coco Austin's adorable daughter made her red carpet debut alongside her famous mum.
Coco, 37, brought Chanel to an event in San Francisco supporting her partnership with Nutrifield, an Australian company that advocates for urban farming. The gorgeous baby sat cradled in her mum's arms, dressed in a white top and floral pants, with a flower-topped headband. The expression she has on her face while looking up at her mumma is just priceless. If only we knew what was gong on in that little head of hers!
Mum Coco looked stunning herself dressed in a mint-green A-line dress, teamed with oversized sunglasses and gladiator sandals. Coco the snap with the caption, "Shout out to Chanel for holding me down all day at my event."
The Ice & Coco cohost often shares pics of her gorgeous daughter on Instagram and has even set up her own account (which she runs of course).  Just the week before she shared a series of pics of Chanel dressed up as a ladybug. 
Photos via Instagram.