Coco Austin Shows Off Her Tiny Waist Just Four Days After Giving Birth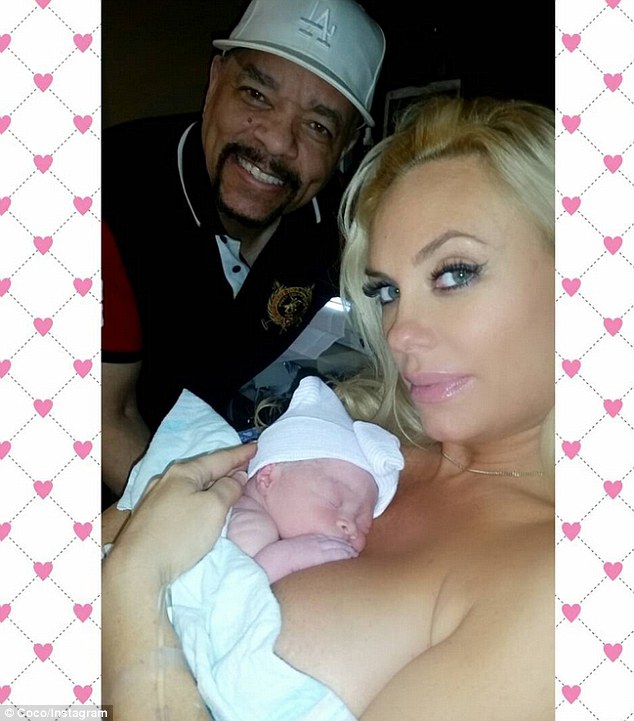 Coco Austin and her husband Ice T, welcomed their daughter into the world on Saturday. It was a little sooner than the couple expected: "Surprise!!! Look who came early!!" Austin shared with fans on Instagram. "Welcome the new arrival of Chanel Nicole.. A beautiful healthy 5.7 pound baby girl."
Now Coco is sharing some more happy snaps. This time though it's of her tiny post baby body. The first-time mom, 36, posted a photo via Instagram of herself with her baby girl in front of a giant fish tank. "Fresh out of the hospital," the reality star wrote. "I can't believe I became a mommy to a beautiful baby girl 4 days ago."

In the photo, Coco shows off her post-baby body in skintight clothes, including a pair of high-waisted leggings, a white zip-up hoodie, and a super low cut shirt. Baby Chanel is significantly smaller than Coco's rather voluptuous assets!
"I'm feeling Fab!" Coco concluded in the pic. "I'm a complete woman!!"
Chanel Nicole is already ahead of her game when it comes to social media. The cute tot already has her very own Instagram and Twitter accounts under the handle @BabyChanelworld. Chance are she already has more followers than you and I combined!
Photos courtesy of Instagram and Google images