Coffee In A Cone Is An Actual Thing!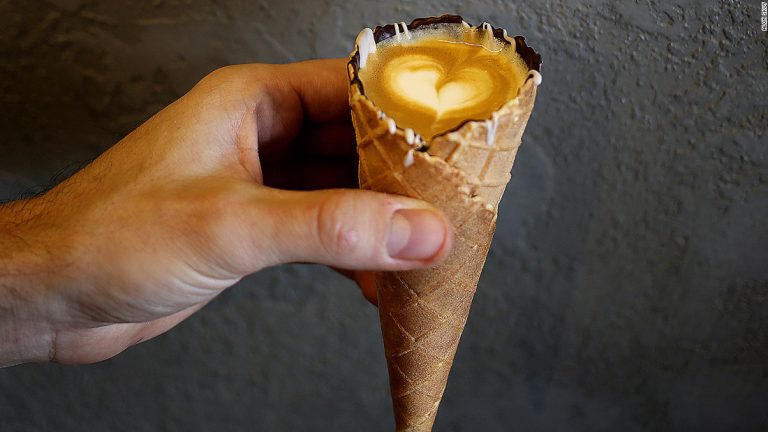 Do you love coffee, chocolate and ice cream? Stupid question- who doesn't?! Then get a load of this…Coffee in a cone!
The delicious craze sweeping South Africa at the moment looks as amazing as it sounds.
Dayne Levinrad – the barista/legend behind this invention calls it the world's most Instagrammed coffee. Nearly one million images using #coffeeinacone, have been liked on Instagram since launching in January.
It sounds like a simple idea but logistically it could be a nightmare. What if the coffee melts the chocolate which then melts the cone which then means the coffee ends up in your lap instead of your mouth!?
Levinrad and his team experimented until they got the wafer just right:
"We bought our own machine and started rolling our own wafer cones, using different flours, but the chocolate still melted. We couldn't have any leakage."
The cones are lined with four different types of chocolate mixtures which are then hardened by changeable amounts of cacao content.
"It's a very arduous process," Levinrad said.
There is a catch to this concoction – you only have 10 minutes to finish your coffee before all the layers melt. Which means this is not a coffee to have on the go and definitely not while you're in the car.
Unfortunately 'Coffee in a Cone' is only available in South Africa at this stage but we're certain we'll see it hitting our coffee obsessed nation very soon!
Photos courtesy of Google Images.