Courtney Cox Says She Regrets Plastic Surgery: It's Something You Can't Keep Up With!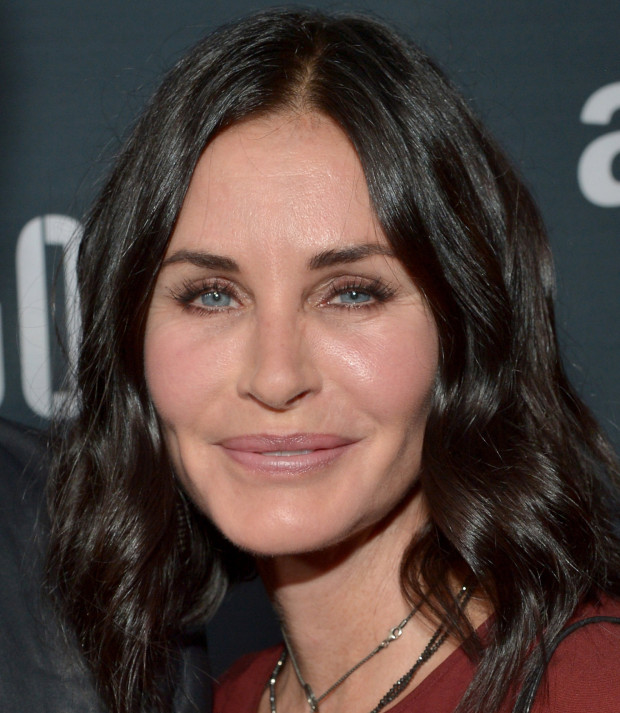 Courtney Cox has openly discussed her regrets of plastic surgery on reality TV show Running Wild With Bear Grylls.
The 52 year old actress spoke honestly with Grylls about her struggles of being a middle aged woman in Hollywood.
"Getting older is not the easiest thing. But I have learned lessons," Cox said. "I was trying to keep up with getting older and trying to chase that. It's something you can't keep up with. The more you relax with it and the less you try. Sometimes you find yourself trying and then you look at a picture of yourself and you go "oh god, I look horrible."
"I have done things that I regret and luckily there are things that dissolve and go away. So that's good because it's not always been my best look.
"Now I have a new motto, let it be." Cox admitted she wouldn't change her fame for anything. "I don't feel burdened by it but people can be mean on social media," she says. "Certain parts about getting older are fantastic, watching my daughter, [Coco] go through the game of life.
"She's just turned 12 and I see so much of myself in her. I'm glad that I've been through it and learned enough now to help her go through things that are hard."
In a clip of the latest episode of the show Grylls tells a shocked Cox they will be scavenging for their dinner.
"I could give you the Irish menu. Birds if you can catch em, worms, bugs, grubs, insects, flies, crickets, caterpillars," Grylls tells her.
"What are grubs?" a nervous Courteney asks, adding, "I would rather eat grass than any of the things you just named." Grylls says the actress is still traumatized from the trip.
"She emailed me since and I think she's got a bit of post-traumatic stress going on.
"I found this rotting sheep carcass and I thought, 'Oh, good, I can give her some lamb.' I stuck the knife in and maggots exploded out. The blood drained from her face."
Running Wild With Bear Grylls airs Monday Aug. 22 on NBC.
Photos: NBC and Google images