A Dad Hilariously Recreates His Daughter's Selfies!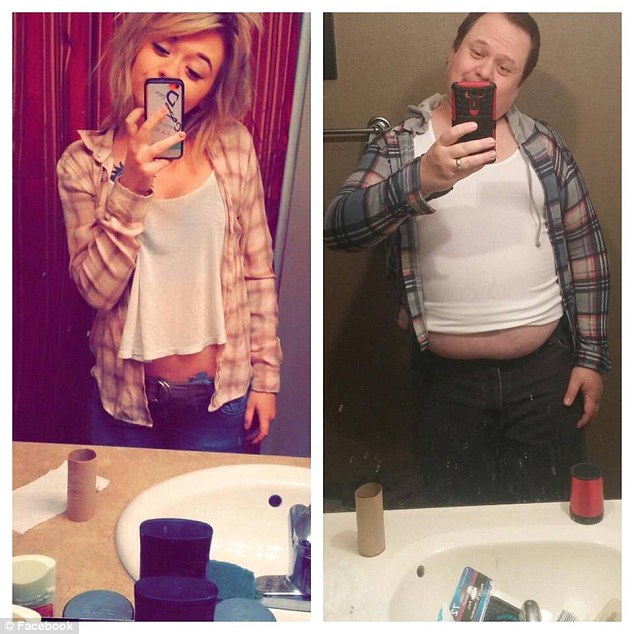 Parents these days are faced with the prospect of seeing their kid's image splashed all over social media as the 'selfie' becomes the new normal.
One father from Washington decided to beat his daughter at her own game and post his own. Chris 'Burr' Martin's teenage daughter Cassie, has hundreds of selfies on her Instagram and twitter accounts and now her father does too.
Chris is now recreating his daughter's selfies and posting them alongside her originals. The copycat photos have become a bit of a sensation with one photo being shared more than 15,000 times on Facebook!
'So my daughter has been posting sexy selfies of herself and instead of telling her to stop, well, I thought of something better,' the comedian and podcaster wrote on Instagram.
In one photo he even used permanent texta to draw on a copy of his daughter Cassie's tattoo, as well as wearing a wreath of plastic leaves to emulate the Snapchat filter she used in her selfie.
In another photo Mr Martin makes fun of his daughter's thick eyeliner, drawing on his own and pouting for the camera.
In another he copies her outfit, wearing jeans, a white crop top and a flannelette shirt.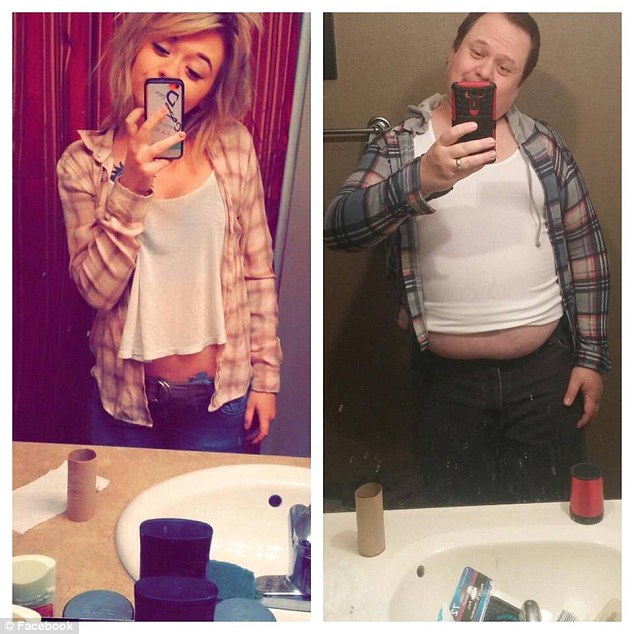 In a caption on Instagram the dad admitted that he didn't think ahead when using permanent marker for the joke. 'Took me 3 days to get all the ink off.lol,' he wrote.
Unfortunately daughter Cassie doesn't see the funny side to all this and has taken to twitter to complain that her dad is harassing her on social media.
Photos via Instagram.