A Dad Narrates His Teen Daughter's Makeup Tutorial And It's Hilarious!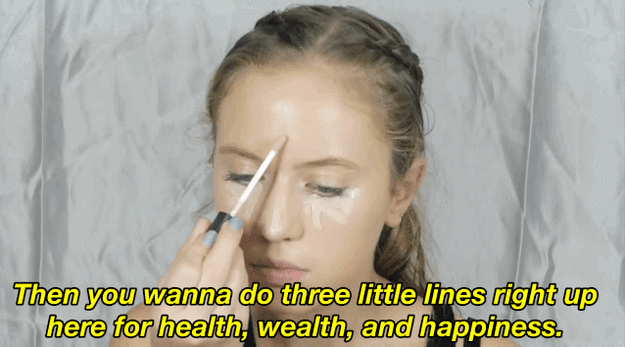 Megan Michell is a normal 13 year old from California who loves make up. So much so that she even uploads her tutorials on Youtube.
Michell says she's "always loved doing makeup" and she started a makeup tutorial YouTube channel in August to share her skills with her friends and family.
After receiving many positive comments and lots of subscribers, the teenager decided to try something different and invite her dad (pictured below) to do some voiceovers for her make up tutorials.
What followed was a hilarious clip that has since been shared numerous times. Michell said her dad has always been pretty funny, but she didn't expect such a huge reaction from people.
"That's the kind of stuff my dad says all the time," she said. "So, when I first watched the video, I was just like, oh yeah, that's my dad, whatever. So for other people to find it hilarious was super weird!"
The teen said that her dad supports her tutorials and is super proud of her. "He thinks that I have way too much makeup and spend way too much time on that kind of stuff," she said. "But I think overall he's proud that I do it as a hobby and not because I'm insecure or anything. He's proud that I have something I've stuck to, that I have fun doing."
Check out the clip below:
Photos: Youtube