Dance Moms Is Coming To Australia And Nikki Webster Is Looking For Contestants!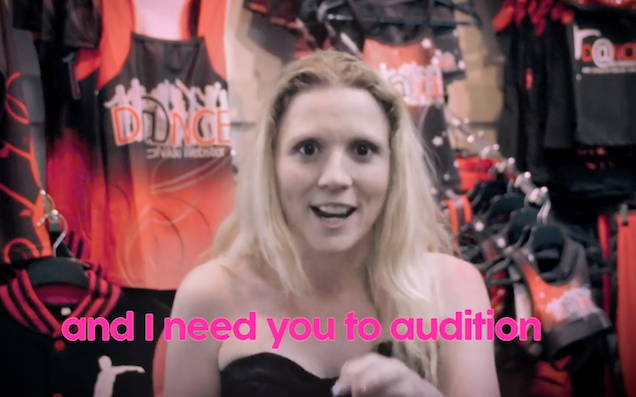 Dance Moms Is Coming To Australia And Nikki Webster Is Looking For Contestants!
Australia is getting it's very own version of Dance Moms and Nikki Webster has put a call out for contestants.
Those familiar with the original show would know it follows the lives of a dance studio teacher- Abby Lee Miller, who puts her little dancers through vigorous dance routines while playing off her favourites from week to week. It's also the show where kids are made to cry,  Abby gets done for fraud and dancer Maddie Ziegler gets picked up by Sia. It's one of those car-crash shows where you just can't look away. It's that bad it's good!
Now our very own Nikki Webster, who is currently running her own dance studio, has put a call out on Instagram asking for dancers to audition for the upcoming show.
"Hey guys it's Nikki Webster and Dance Moms, well we might call it Dance Mums, is coming to Australia! And I'm searching for the best elite dance troupe in the world and I need you to audition," Nikki said in a clip posted to Instagram.
"I need you to get me one minute of you dancing and one minute of you having a chat to your mum and upload it."
The callout is for kids aged between eight and sixteen who "have the dance moves, dedication and drive to be a star," and "outshine everyone they compete against." The prize? What could be the "beginning of their promising dance career."
It will be interesting to see if OG Abby Lee will be a part of the show and if Nikki will rule her roost with the same iron fist. I somehow can't imagine Nikki making children cry but I'm definitely willing to find out!
Following Nikki's debut into the public eye in her performance in the Sydney 2000 Olympics opening ceremony, the singer then released her famous hit "Strawberry Kisses" before taking time out to run her dance schools. She most recently returned to the spotlight to go incognito as the Alien in 'The Masked Singer Australia'.
Images: Instagram