The Danish Royal Family Pose For Photos And Princess Josephine Steals The Show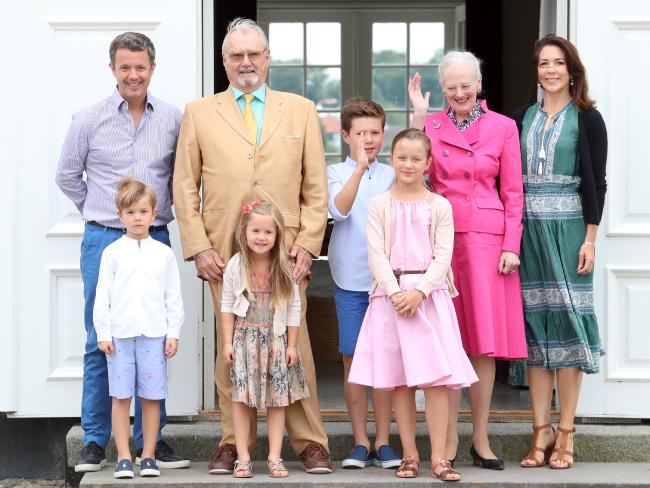 The Danish Royal family have posed for an official photo shoot which shows just how much the kids have all grown!
While the whole family was in attendance, it was five year old Princess Josephine of Denmark, Princess Mary and Crown Prince Frederik's youngest child who looked to be enjoying herself the most! She was seen laughing and playing with the royal dogs during the casual shoot.
All the kids looked adorable in their outfits- the boys with their shorts and the girls in summer dresses with matching cardigans. Even Princess Mary wore matching sandals with her daughters.
The annual photo call is held every year at Grasten Castle and marks the start of summer for the Danish Royals as well as the beginning of the school holidays for the children.
In attendance also was Princess Josephine's twin brother Vincent as well as her older siblings Christian, 10 and Isabella,9.
What a gorgeous looking family our Princess Mary has! It feels like only yesterday she met her prince charming in a Sydney pub- and look at her now- amazing!
Photos via Getty images.