Disney Debuts It's First Latina Princess- Elena of Avalor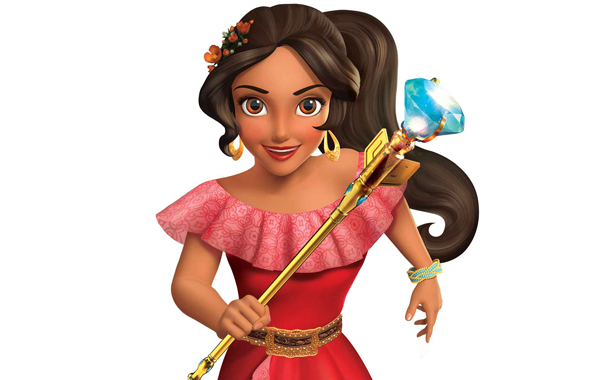 Disney Channel have announced that a new character- Elena of Avalor- will make her debut this week as the first Latina princess.
Elena will appear in her own 1 hour animated series starring Dominican-American actress Aimee Carrero as the voice. Guests voices will be provided by Constance Marie, Lou Diamond Phillips, Danny Trejo and Ivonee Coll.
Elena of Avalor is a story of a teenage girl who has saved her kingdom from an evil sorceress and must now learn to rule as a crown princess until she's old enough to be queen.
Disney says the series will "incorporate influences from diverse Latin and Hispanic cultures," including music, architecture, food and traditions.
Elena will also be getting the full Disney treatment with a TV movie titled Elena and the secret of Avalor coming out later in the year, a theme park character as well as all sorts of merchandise for her fans.
Photos courtesy of Disney