Dream Kardashian Is All Set For Her First Christmas!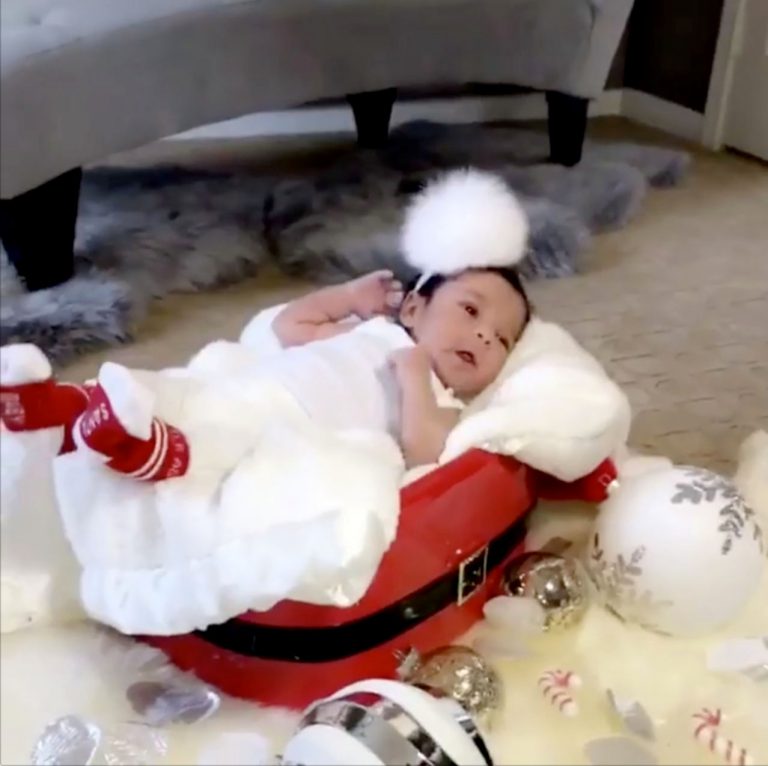 Proud dad Robert Kardashian has shared a sweet video of his baby daughter Dream getting into the Christmas spirit dressed up in a Santa outfit. The youngest Kardashian featured in the video wearing a pair of socks from her dad's Arthur George sock range.
The gorgeous two-week old wiggles around a set of fake snow, candy canes and decorations. Doting grandma Kris Jenner also shared the same video on her Instagram account saying: " She's almost too cute to handle!
Mum Chyna, also shared a video of her 4-year-old son King Cairo decorating their home for the Christmas holidays. The youngster can be seen hanging a mini red stocking with a "K" on it onto the Christmas tree.
Kris Jenner spoke to E! News recently about Dream and how in love she is with her sixth grandchild.
"Dream is such a great baby," Kris said. "She's been really calm and really sweet so they are very lucky.
It's always so exciting when your baby has a baby so it was really great. It's really emotional. Like you can't believe that this is happening."
Photos: Instagram