Drew Barrymore Praised for Posting Refreshingly Real Selfie on Instagram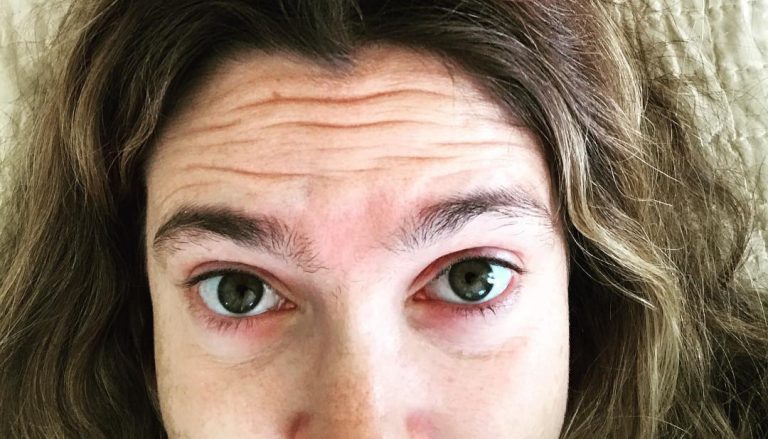 Drew Barrymore Praised for Posting Refreshingly Real Selfie on Instagram
As mums we know we can't always walk around with our hair and makeup on point. We have smaller people to look after and they take up a fair bit of our time. I mean, we do try and make our self-care a priority but sometimes a messy bun, yesterday's smudgy eye shadow (aka a smouldering smokey eye that was totally intentional) and yoga pants will just have to do.
Drew Barrymore has shared a couple of selfies with her Instagram followers that are so relatable to mums everywhere that she is being praised for telling it like it is.
"OH MY GOD How did I let it get this bad. Base and brows needed," the 42-year-old actress captioned her makeup-free selfie. "Must become her. #santaclaritadiet here we go again. Season two. #becomingsheila"

Honestly, I've never felt more like a movie star than I do right now looking at Drew's picture. I, too, have eyebrows that need taming, frizzy hair that could do with a colour and awesome blow-out, and a wrinkly make-up free forehead.
Sure, we both scrub up awfully well when the occasion requires it, but sometimes, this is a mum's reality.
Commenters appreciated Drew's snap and rushed to share their thoughts with the actress.
"You never try to hide anything — you're the most honest and straight forward!" said one commenter.
"Thank you for this! More people need to understand that 'perfection' is an illusion and that true beauty is underneath. Have always loved you, love you more now," said another.
Shortly after posting her first relatable selfie, Drew headed out to get her hair done, taking her adorable daughter Olive, 5, with her.
"#becomingsheila ok first! Hair. With @traceycunningham1 round one #santaclaritadiet," Drew wrote, referring to her getting into character ready to film season two of her Netflix horror/comedy series Santa Clarita Diet.
She was quick to reassure concerned followers that her daughter wasn't actually having her hair dyed, writing that her hairdresser uses conditioner on her child so she can have her hair done like mum too.
"Olive is hanging! And Tracy puts conditioner in foils on her for solidarity."

We can't imagine the sort of pressure high-profile mums like Drew are put under to maintain their image. It would be insanely tempting to put forward a highly edited and absolutely perfect representation of yourself on social media. It is reassuring to see a fresh perspective to the glamorous women we so often see.
Source: Instagram/Drew Barrymore