Ellen DeGeneres Named Adam Levine's Newborn Baby!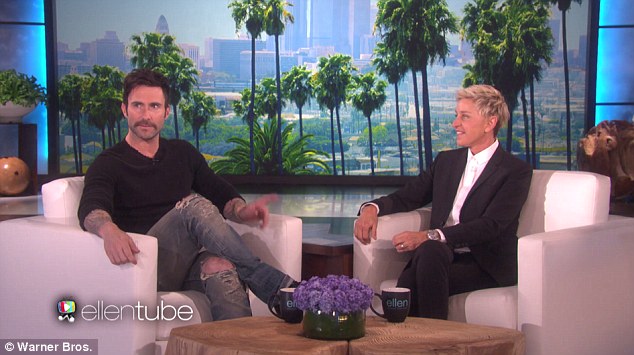 Ellen DeGeneres Named Adam Levine's Newborn Baby!
It's a tough gig, naming a baby. They have to live with that name forever, and you don't want to stuff it up. So what did Adam Levine do when he and wife Behati Prinsloo couldn't think of a baby name? Ask Ellen DeGeneres of course!
The Maroon 5 frontman has been longtime friends with the popular talk show host, and revealed the story behind his newborn daughter's beautiful name, Dusty Rose, on Ellen's show on Thursday.
"We had a name that we won't mention on television," Levine, 37, said on an episode of The Ellen DeGeneres Show.
"The name game is a tough game. It's very hard, arduous. Imagine you're writing the best song you've ever written in your life and you have to name it. It's really screwed up to actually have to put yourself through that."
After coming up with a name, Levine texted DeGeneres. "She was like, 'I hate it. I think it's a terrible name.' I was like, 'Cool.' She gave me like five names to think about: this, this, this, this, Dusty. You basically named my kid," the rocker recalled.
Levine pitched the name to Prinsloo, who wasn't initially thrilled. "I brought it back to her in the 11th hour," he added. "I'm like 'Dusty's pretty cool!' She's like, 'I love it!'"
DeGeneres said of the baby's middle name, Rose, that it's a "beautiful colour … I'd already thought Dusty, and then somebody said 'Dusty Rose,' and I said, 'Oh, that's her name.' And so I texted you 'Dusty Rose.'"
Dusty Rose Levine was born in September, and her birth was announced via Adam's Instagram.
Watch the video here:
Images: Google and Instagram