Ellen DeGeneres And Portia de Rossi Celebrate Their Eight Year Wedding Anniversary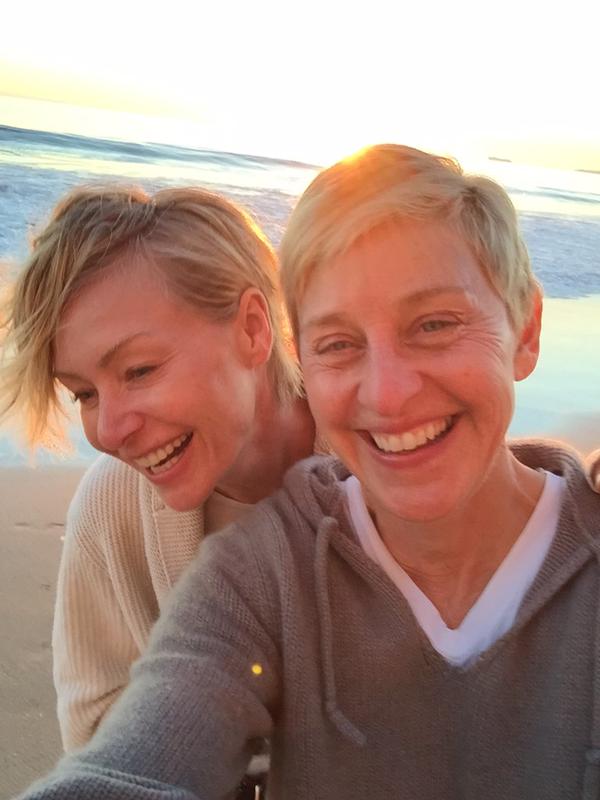 Ellen DeGeneres and Portia de Rossi have celebrated their eight year anniversary and to mark the occasion the talk show host has shared a photo with her fans.
The sweet picture shows the couple holding hands and is captioned with: "Best thing I ever did. #8years #HappyAnniversary."
Ellen, 58, and Portia, 43, tied the knot on in 2008 at their home in Beverly Hills, California, after the overturn of the same-sex marriage ban in California.
Despite constant rumours of the two breaking up, Ellen says they are still in madly in love and going strong!
"I don't know why they do this," Ellen said about talk of a break up. "We're kind of flattered. We really don't almost break up, we don't fight, we're madly in love, and I guess it's boring."
Earlier this year Portia only had great things to say about her wife Ellen:
"We're just really good friends and we talk about everything, and we never ever, ever lie to each other, like, not even the tiniest lies," she said about the secret to their longevity. "And she's the only person I want to hang out with. Like, she is my best friend and I just want to be with her all the time."
The feeling is clearly mutual with Ellen speaking about Portia recently while promoting Finding Dory.  When asked about what kind of fish Portia would be, the daytime talk show host adorably replied, "She's the prettiest fish in the ocean — whatever that would be. She's the prettiest angelfish you've ever seen."
Photos: Twitter