Em Rusciano Quits Her Column After Unkind Headlines Triggered A Meltdown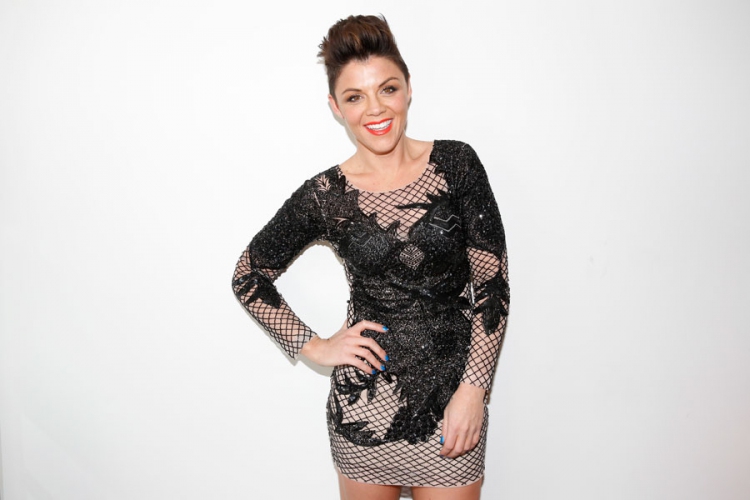 Media personality Em Rusciano has quit her weekly column for News Corp Australia after she says the company published an "unkind clickbait headline" describing her as being a nightmare to work with.
The decision came after a story was published about her participation in Seven's The Big Music Quiz. The  comments made by the show's host, Darren McMullen, were turned into an "an unkind clickbait headline" about her performance, triggering her meltdown.
The comedian and radio host said she crawled under a table at her Hit Network radio job and cried when the article appeared on News.com.au and The Daily Telegraph websites (see below).
It was then also picked up by the Daily Mail (see below) who ran the same story with an even more critical headline.
The former Australian Idol contestant said she had been on the verge of  breakdown for months and this headline was just the straw that broke the camel's back. Em said the words had "triggered a tidal wave of past hurt" and proved to be a tipping point for her.
"When I read the headline: 'Em Rusciano is a nightmare to work with' it felt visceral. I was instantly taken back to a place where I was 25, in a meeting with my boss and being told that I was impossible to work with and made everyone around me unhappy," Em, 37, wrote on her own website explaining her reasons for leaving.
"Why am I super touchy over this? I've spent my whole career being called difficult. Look there's no denying that in the past I was, however I was also young, scared and clueless. I think I've managed to turn that around with maturity, hindsight and a shit load of therapy.
"Yes: I'm a person who needs to ask questions, who has a strong sense of self and I'm someone who refuses to take shit. If I were a man I'd be called assertive, alas I'm not."
The comments made by host Darren were done so in jest and had no malice behind them. He said:
"She just went on the most bizarre tangents and we were like, 'Em, it's a family show, this is never going to make it to air! It was hilarious, everyone was in stitches in the studio, but the show we did with her was probably the longest show we did, it was getting up over the three-hour mark."
However, on the back of a very tough week, Em didn't have the strength to deal with the negative comments and feedback she was receiving. Especially disappointing was the fact that a word like "nightmare" was used against her to imply she was difficult to work with.
"I've been teetering on the brink of burnout for a few months now," she wrote on her website on Monday.
"I've been fighting it off with wine, anxiety and denial however the energy deficit I was in grew too large, and my edges became too frayed, to hold together."
"I'm OK. Just a little broken, I'll mend. I always do. This is not an attention seeking quest this is me telling you I'm a bit shit at the moment, that I'm a human person like you," she wrote.
Em has decided to continue with her writing, just not on the News Corp site. She will still be her hilarious and real self and share her stories with us but on her own website instead.
Photos: Google images and Facebook