Eva Mendes Buried Her Brother The Same Week She Gave Birth To Her Second Child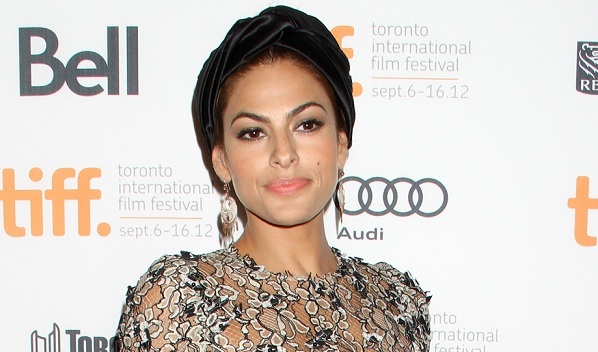 Eva Mendes has spoken for the first time about losing her brother to cancer and giving birth to her second daughter Amada Lee within weeks of each other.
The 42 year old actress revealed to Latina magazine that her older brother Carlo died after a long battle with cancer at the age of 53. Eva said the tragic event bought her family closer as they all rallied around each other to provide love and support.
"Losing my brother brought our family closer, and we were already close to begin with," she said.
So to just see everybody be there for one another and show up, I feel so lucky to have them."
Eva's other brother Juan Carlo Mendez posted a touching tribute on Instagram following his brother's death: 'With absolute pain and sadness in my heart this is the hardest thing I've ever had to go through in my life and as I'm writing this I'm still in disbelief. My brother has passed away peacefully this morning. I want to thank you all from the bottom of my heart for those who have prayed and have kept my brother in your thoughts and who wished him to get better. He fought with all his might and power and gave cancer one hell of a fight. He leaves behind behind a 13 year old and a 5 year old. I love you my brother may god bless you and I'll see you once again.'

The actress says her brother Carlo died on April 17 and her daughter Amada was born just 12 days later — so her family ended up farewelling her brother and welcoming her daughter all in the same week.
"They were there for me when Amada was born," she said. "We had a funeral service for him and that same week I had the baby. It was really, really intense and obviously beyond heartbreaking, but also kind of beautiful. And being totally honest, I don't feel like I've really processed that yet."

Photos: Google images