Facebook's Mark Zuckerberg Shares 360-Degree Video of Daughter Taking Her First Steps!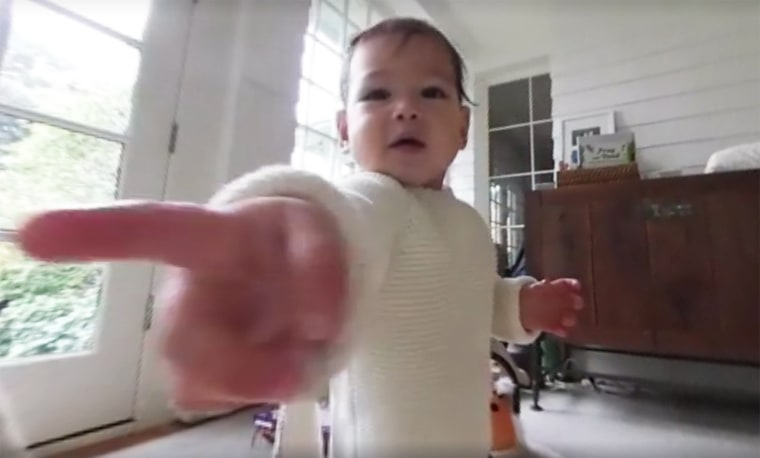 Facebook founder Mark Zuckerberg, shared a gorgeous 360 degree video on Friday of his 13 month old daughter Max taking her first steps!
The unique footage allows the user to scroll left or right to see the entire room. It gives the viewer the feeling that they are in the space with Zuckerberg and Max experiencing this special moment.  .
"Come give me a hug? Yay!" says Zuckerberg in the video.  "Yeah, that's a three-sixty video camera. This is modern walking."
Zuckerberg, who shares Max with his pediatrician wife Dr. Priscilla Chan, accompanied his post with a caption explaining why he decided to document their daughter's milestone with a 360 degree video.
"When I was a baby and took my first steps, my mom wrote the date in a baby book. When my sister [Randi Zuckerberg]'s children took their first steps, she recorded it with photos and videos," he wrote. "When Max started walking, I wanted to capture the whole scene with a 360 video so our friends and family can feel like they're right there with us."
The couple announced in July 2015 via Facebook (of course) that they were expecting their first child together.
"Priscilla and I have some exciting news: we're expecting a baby girl!" Zuckerberg announced to his 33 million followers at the time.  "In our ultrasound, she even gave me a thumbs up 'like' with her hand, so I'm already convinced she takes after me."
Photos: Facebook