Farrah Abraham Promotes Her Show Using An Image Of Her Seven Year Old Daughter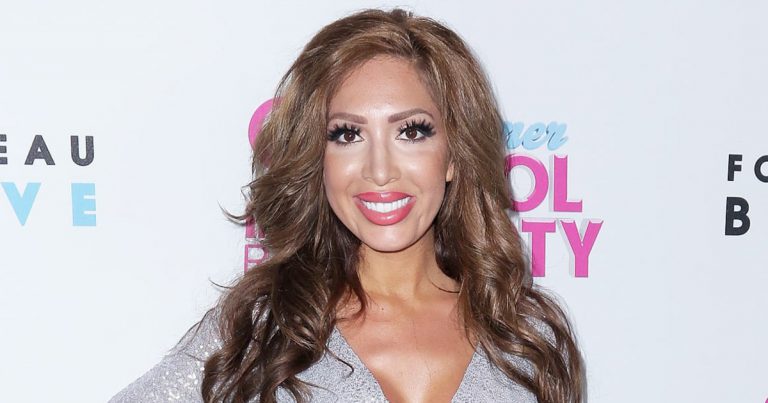 Farrah Abraham has used an image of her 7 year old daughter Sophia dressed in a leopard print bikini to promote the season premiere of Teen Mom OG on MTV.
The photo below has angered some of her Instagram followers who say she is 'exploiting and sexualising her young daughter'.
"Your ideas of mothering are WAY off," one commenter said. "You should be protecting your daughter and teaching her how to be a lady."
"I know she's a kid and doesn't know any better, but I'm sorry, I'd never allow my child to pose like this or dress the way Farrah dresses this poor kid," said another. "Especially with the sickos on the internet now."
"This promo for the show doesn't look right," yet another commenter shared. "It's like she's promoting her daughter for the show as the next Teen Mom. That's the first impression I got."
While the majority of the comments were against Farrah some did show their support for the 25 year old mum. "Though I have never really approved of some of the things this women has done, THIS IS TOTALLY A NORMAL PHOTO OF A SASSY LITTLE GIRL BEING A GIRL. Haters gonna hate," one commenter declared.
"Cute photo!! Nothing at all wrong with this photo. Sophia is old enough to choose her own clothes and pose how she wants to pose," another Instagram user said. "I don't approve of everything Farrah has done but hey we all make mistakes. I think she is an amazing mum and has always done right by Sophia. Ignore the haters!"
This is by no means the first time Farrah has been called out for her parenting choices. She recently found herself in hot water when she posted photos of her young daughter posing in swimwear wearing a full face of make up.
Although Farrah is often called a 'bad mum' she has plans to adopt a second child in the near future. Sophia's father, Derek Underwood, died in February 2009, just two months before Farrah gave birth to her.
Photos: Instagram