Farrah Abrahams In Hot Water Again Over Her Parenting Choices!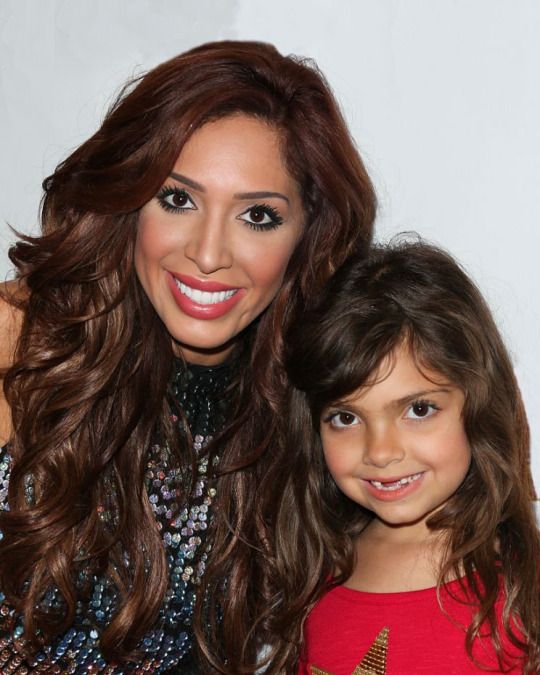 Teen Mom star Farrah Abraham is in hot water again over her parenting style when it comes to her seven year old daughter Sophia.
The 25 year old mum was recently criticised for allowing Sophia to do a provocative bikini shoot where some said the photos looked like her daughter was being sexualised.
Now the reality TV star has taken on her daughter's school in a bid to allow Sophia to wear make up to class.
"You know when your kids are like five or six years old and they start playing with makeup and I was the only mother in freakin' elementary school getting called in about makeup on her daughter," she said.
"So I said to them – and I proved my point because now the principal has switched schools – 'Well you should take off your makeup. If you don't want little girls coming into school wearing makeup, then don't wear makeup.
"You know what, ever since whenever I've seen that principal she hasn't had makeup on her face," she said.
So…let's get this straight. Farrah wants Sophia to be able to wear make up to school so she told the principal that she should set an example and come to school bare faced also?! Right…
Naturally the comments to this came in hard and fast.
"It's called a dress code – how someone is able to show up to school – every school has it and you don't argue with an ADULT about what a six year old is able to wear on her face – this is NOT age appropriate," wrote one mother.
"Seven year olds DO NOT wear make up to school… Let her be a kid for crying out loud," wrote another.
Farrah however seemed unfazed by the criticism and said she has bigger fish to fry!
"Don't ever criticise a parent for encouraging discovery and imagination of someone who is little. Honestly, forget makeup, I have bigger sh*t to deal with in my family," she continued.
"When my daughter is worrying about death and her daddy [her father died one month before she was born], I have bigger sh*t to deal with than makeup on someone's face. So I feel like if someone wants to call me and blame me for the whole [school] body wearing makeup, then cool, I'm the parent to call in because I will deal with it.
"Every child experiments with makeup."
What do you think? Should kids be allowed to wear make up to primary school?
Photos: Google images